Catch The Moon
You can't actually catch the moon. You might catch it or capture it in a photograph or video. But you might have noticed, in TV shows and other videos…the moon is big. And mighty far away. Oh yeah, it's also not falling or being tossed. So you can't catch it. All that being said, I wrote a song called "Catch The Moon". Here it is…  

Podcast: Play in new window | Download
Tune In On iTunes Apple Podcasts | Google Podcasts | Spotify | Android | Pandora | iHeartRadio | Stitcher | Email | TuneIn | Deezer | RSS | More
Catch The Moon
See the ball of light
In the deep blue night.
Shines like a big white whole note
On a musical flight
Floating through space and through time
Like a hot air balloon
Feel the cool night air
Dancing through your hair.
Laugh right out loud and then watch
Stars light up everywhere
Look up with your arms open wide,
And you will Catch The Moon.
Catch The Moon…repeat twice
(Bridge/Chorus…Repeat Chorus)
Music fills the skies
As you harmonize.
Lyrics line up and fall down
And they land in your eyes.
Look up with your arms open wide,
And you will catch the moon.
© 2019 Tony Funderburk
This song is part of a collection of new songs I've been composing for more than just "fun." So, be sure to check back regularly. Because there'll be more soon. And, my hope and goal is to keep adding to this list until I'm unable to remember what a keyboard or a computer are. With any luck…or better yet, blessings from above…that's a long way off.
Stay tuned,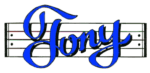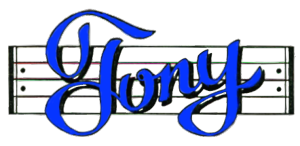 My books are also on Amazon.com or Apple Books
Grab some Merch
Or how about some music for kids
[mc4wp_form id="14357″]
Don't forget to tip your RhymeTender on the way out.
Subscribe to
Rhyme and Reason with Tony Funderburk
Or subscribe with your favorite app by using the address below