Hmm…can music change your mood?
Spoiler, and short answer…no. Apparently a lot of people use that search phase, can music change your mood, on Google. Because Google serves up a lot of results for the question. But it's really simple. Music cannot truly change your mood. And I'm not just saying this to start an argument, by the way.  

Get The Rhyme and Reason Podcast Delivered, Free Apple Podcasts | Google Podcasts | Spotify | Amazon Music | Android | Pandora | iHeartRadio | Stitcher | Podchaser | Podcast Index | Email | TuneIn | Deezer | RSS | More

If you ask, can music change your mood, you don't know how moods work.
Moods are choices.
"Oh brother, Tony. You just really don't care about people and their feelings, do you?"
Well…yes and no. Because I know you can choose your attitude. And you're not gonna tell me you don't know how to control yourself, are you? I hope you realize how much control over yourself is available to you. You're not AI. And you're not a robot, android, or some other form of automaton. You're a designed human being. With a lot of potential for intelligence and discernment.
So, you should be able to choose a good attitude even if you have no access to your electronic devices filled with music.
Now, I wouldn't go so far as to say music plays no part in emotions. Far from it. Of course, music can make a ton of difference in your day. But only if you let it. Right? Because when you're determined to be ticked off about something, do you really think Mr. Rock Star or Miss Pop Star are gonna turn it all around for you?
And if you think they can, I have to wonder what you're smoking.
For example, maybe what I'm saying strikes a wrong chord with you. So what. That just means you disagree. And you can play your personal top forty over and over again, and I doubt it'll change your mind. And that's OK. You can be wrong and get through life.
But I encourage you to choose your attitude even better than you choose your music.
Choose joy and life and love
Because they're yours to choose.
Drop angry ugly moods.
What do you have to lose?
Well, you could lose your soul
Forever to the dark
Recesses of despair,
Where anguish makes its mark.
So sing those kinds of songs
That show the attitude
Reflected in your heart
Filled up with gratitude.
© 2020 Tony Funderburk
Stay tuned,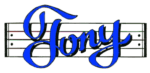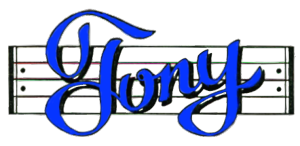 My books are also on Amazon.com or Apple Books
Grab some Merch
Or how about some music for kids