Can A Singer Songwriter Beat The World?
Even When Things Get Tough
We can still beat the world
Once upon a time there was this world. And it was good. And beautiful. And pure.
Fast forward about 6,000 years…and we have this world. And it's not so good. It's messed up. And purity is long gone.
All around us are stories of tragedy, catastrophe, and calamity. Thieves, liars, and murderers.
But I don't think we should throw our hands up in the air and give in. Or leave the fixing to politicians who'd rather line their pockets from the wealth they redistribute.
Choose life and fight back, and…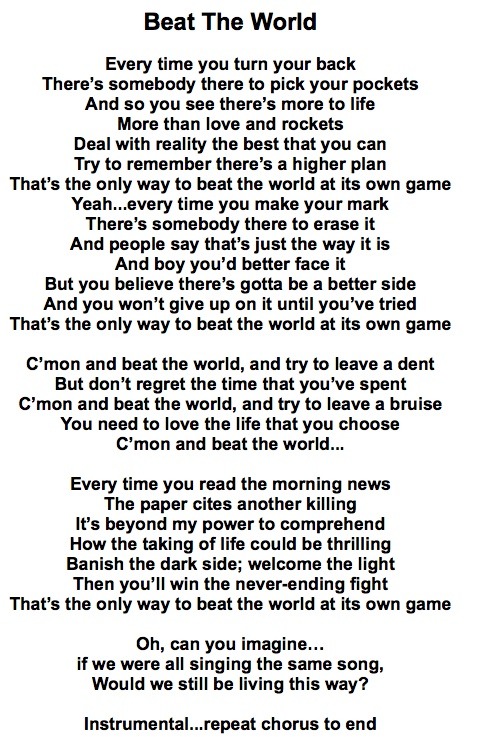 Podcast: Play in new window | Download
Tune In On iTunes Apple Podcasts | Google Podcasts | Spotify | Android | Pandora | iHeartRadio | Stitcher | Email | TuneIn | Deezer | RSS | More
Stay tuned,



P.S.  Follow my singer songwriter tweets on Twitter
Like my singer songwriter fan page on Facebook