Are you bored to death?
I can't say I've never been bored to death. Of course, it's a figure of speech. So naturally it's never happened to me. Otherwise you wouldn't be reading this. Because I wouldn't be writing it. But…back to the point…  

Podcast: Play in new window | Download
Tune In On iTunes Apple Podcasts | Google Podcasts | Spotify | Android | Pandora | iHeartRadio | Stitcher | Email | TuneIn | Deezer | RSS | More
While I have breath I won't be bored to death.
There's still too darn much to do in life. And I'm a lot closer to the end of this life than the beginning. But that's sort of what makes the point crystal clear to me.
Have you noticed how many mind-numbing distractions there are in the world today? At least in the parts of the world with easy access to technology. Mobile devices with tons of apps for gaming, movies, music, and more. Big screen TV's to watch all the latest blockbusters and sports events. And a never-ending supply of "Live" events to attend. At least when that's allowed again. (if ever)
So, why are there so many people who still get bored?
Little kids who say, "I'm bored," as they twiddle their thumbs on their little phones and tablets. Workers who say "I'm bored," as their cubicles and other workspaces fill up with debris. And the list goes on.
But why?
Well, let me lay this out there. And see if it makes any sense to you? Or if you think I'm just working my indoctrination agenda.
I believe humans are bored, even in the middle of amazing sights and sounds, because none of that actually fills them up. None of it has even the slightest chance of satisfying fulfillment. Because none of it lasts. It ALL fades away.
And no matter what your preference for distraction is, somewhere inside you is the realization it's all gonna be over way too soon.
And that's SO right.
But what's a human to do?
What can carry you through?
Is there hope anywhere? And does anyone care?
I could say, if you want me to.
Stay tuned,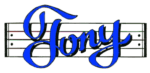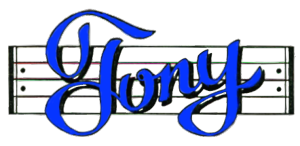 Get my Rhyme & Reason Podcast delivered (free) right to your player.
My books are also on Amazon.com or Apple Books
Grab yourself a cool tee
Or how about some music for kids