A river runs through it. Connect the dots. The ties that bind. And it's a small world. However you wanna say it, there are so many interweaving threads in human life. I'd like to share a bluer than blue story with you to show you what I mean. And maybe it won't mean a thing to you. But, to me, it clearly illustrates what Paul told the Galatians.
First point. "Bluer Than Blue" was a hit song, in 1978, sung by Michael Johnson.
If you've never heard it, do yourself and favor and look it up. Very nice. Michael Johnson had, what one music critic described as, a "mellifluous voice."
Second point. I met Michael Johnson in Aberdeen, South Dakota, back in 1990 or 91. He was sitting at the bar of a local establishment where I played music for a couple of weeks. This was back in my full-time road musician days.
When I took a break, Michael came over to me, introduced himself, and asked if we could talk for a bit. Of course, I couldn't pass up the opportunity to have a conversation with a fellow singer. Especially since he'd had some hits on the radio. And I'm still thankful I didn't miss that opportunity.
Mr. Johnson asked me about one of the songs I'd played in that previous set. He said he'd never heard it and wondered if it might be mine. And I told him that it was. He said he enjoyed the way I used minor chords and keys to sing a positive, uplifting song.
Then, he asked if I had considered shopping my originals to music publishers. And I told him I'd sent some off to publishers and studios a few times and that the response was mostly lukewarm.
He chuckled and talked about how that's "typical."
And then he said, "You need to go to Nashville." He said he thought it might go much better if I shopped my songs to publishers face to face. Well, of course, that was an ego boost, coming from a guy who had hits on the radio.
During the conversation, he mentioned why he happened to be in Aberdeen, South Dakota. He was actually the opening act for, and on tour with, Eddie Rabbitt and his band. And they were just there for the night. And he said he was glad he got to hear me and my song.
I never saw Michael Johnson again.
And here's the reason this story popped up in my head, today. I noticed Eddie Rabbitt's song, "I Love A Rainy Night" was number 1 on the pop chart on this day (February 28) back in 1981.
And that made me think of Michael. So, I did a search and discovered he died in 2017. I had no idea.
I hope he was a Christian. Because he seemed like a mighty nice guy. And I'd enjoy the opportunity to sing with him one day in Heaven. Hopefully he'd feel the same.
Anyway…
There you go. Maybe this story is only interesting to me. But I thought you might enjoy a journey down one of those interweaving threads I mentioned earlier. And maybe it'll help you remember to love your neighbor as yourself. Because this life passes quickly. And I'd hate to think you end up bluer than blue.
Stay tuned,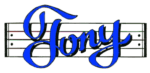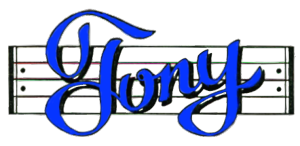 Tell everybody you know to Jump on the Rhyme and Reason Bandwagon
(emails with good stuff for Fa-Ree)
Get my Rhyme & Reason Podcast delivered right to your device. (also Fa-Ree)
My books are also on Amazon.com or Apple Books
Grab yourself an un-cool T-shirt
Or how about some music for kids