I read an article on LinkedIn that was so incredibly stupid. And part of the stupidity is how the article was high in the feed of a platform (supposedly) focused on business. Why was the article stupid? Because it glorified black men. And that's a huge part of the problem with so-called "social justice warriors." They do what the claim to hate.
One of the subheads in the article said, "Support Black men. ✊🏽"
Then it went on to say…
"📢 I'm going to say that again. SUPPORT Black men! 👑
🙏🏽Respect Black men, pay Black men, and promote Black men! 💰
There's nothing Black men can't do."
I don't know if you'll be able to see the emojis, but they included fists, crowns, megaphones, and bags of money. Just for that extra visual effect, in case you don't get the racist point. Oops, I'm sure they didn't mean to be racist.
But let's say, for the sake of argument (I mean, open and honest debate), that the writer simply wanted to acknowledge a certain segment of our society. OK, if that's the case, then you should be able to replace the word "black" with another word to describe another segment of society. And that word should be just as valid. Right?
Let's see. What word should we try? Hmm…
How about the word, "white?"
Yeah, let's put white into a couple of those sentences.
Support white men. Respect white men.  Pay white men. And promote white men.
Still has that ring of relevance, right? I mean, if it's true for some men, it's true for all men. Right?
Here's another stupid paragraph from that stupid article…
"And shout out to some of my favorite Black Kings 👑 dropping serious knowledge on this platform, supporting me and amplifying my message by liking and sharing my posts, giving me a word of encouragement, or even appearing on my podcast Black Power Moves, part of the EBONY Media Covering Black America Podcast Network. I see you and I love you, Kings!! ❤️"
OK, I know I keep saying it's stupid. But I should explain why it's stupid. I shouldn't have to. Because it should be blatantly obvious. Nevertheless, here goes.
When you decide to call out someone based on the color of their skin, you're swimming in the racist pool. And the racist pool isn't reserved for any particular color. Sadly, people of all skin tones swim there.
The only race, for humans, is the human race.
So, if you're truly not a racist, then you can promote, respect, support, and LOVE men. And women. If you're truly not a racist, you can LOVE your neighbor as yourself. Regardless of the wonderful variety of skin shades.
Without love, you're liable to say the stupidest stuff.
Stay tuned,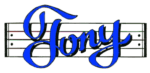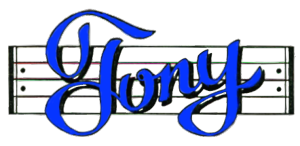 Tell everybody you know to Jump on the Rhyme and Reason Bandwagon
(emails with good stuff for Fa-Ree)
Get my Rhyme & Reason Podcast delivered right to your device. (also Fa-Ree)
My books are also on Amazon.com or Apple Books
Grab yourself an un-cool T-shirt
Or how about some music for believers, dreamers, and thinkers