Get The Rhyme and Reason Podcast Delivered, Free Apple Podcasts | Google Podcasts | Spotify | Amazon Music | Android | Pandora | iHeartRadio | Stitcher | Podchaser | Podcast Index | Email | TuneIn | Deezer | RSS | More
So, if the love of your life says he or she (and those are your only two choices) would like there to be more spontaneity in the relationship, RUN! Because that means they don't believe in the biogenesis theory. Or, at the very least, they play way too fast and loose with reality.
Because the biogenesis theory IS reality.
In fact, it's not just a theory. It's a Law. Like the law of gravity. And those laws of thermodynamics. The law of biogenesis shows that life comes only from life. Sounds like crazy talk to crazy people.
But truth and reality are like that sometimes.
When evolutionist "scientists" say that life emerged from non-living matter, they call it spontaneous generation. Doesn't matter that spontaneous generation of life has never been observed. That's why the "law of biogenesis" is a law of science. No one has broken it. And even those evolutionist "scientists" accept it. They don't want to, but they do.
So, again, RUN from anyone who leans toward the spontaneous side. And don't look back. Hopefully you know, or understand, how I never kid around about these things.
You can find tons of articles, rhymes, and stories I've shared, right here on my website, about how we humans got here. And all my valid points for why the theory of organic evolution is flawed and even invalid are backed by scientific evidence. I personally don't require any of the scientific evidence to believe that a living, loving Creator made me. But the science is a bonus.
And most people don't want to share my faith. So, they don't care about the bonus. And they cling to the theory of evolution because they don't like where my worldview leads.
The supernatural creator.
Maybe that's not the reason. Maybe they think their science will back them up. But the biogenesis theory, based on scientific observations, shows life comes only from life. And that should spark a lot of enthusiasm. Not rebellion. But rebels gotta rebel. So, there you go.
Anyway…
If you have some video proof of life coming from non-living matter, I'll be glad to post it here for everyone to see.
But here's what I suggest for anyone who believes you should "trust the science." Let scientific observations take you where they will. And don't manipulate them on your Ouija board of pre-conceived bias. When you go with my recommendation, don't be surprised to discover this hope-filled conclusion. You were "fearfully and wonderfully made".
There's A Time
You'll hold on to nothing when you leave.
It's only you He will receive
And only you that means a thing.
So learn to love the things you are
And though you may not be a star
You still can hear the angels sing.
There's a time for rejoicing;
Between the sunrise and the sunset.
There's a time for your heart to be free from pain.
There's a time for believing;
This is only the beginning.
There's a time when your spirit can see so plain.
That's when you'll know
You're welcome to go.
You can't make it to the other side
'Til you've got nothing more to hide
'Cause you can't hide it from His eyes.
So try to learn from your mistakes
And try to do just what it takes
To live your life away from lies.
chorus
Don't turn your head.
Don't turn your head and walk away.
Your time just might be today.
© 1983-2007
Stay tuned,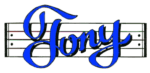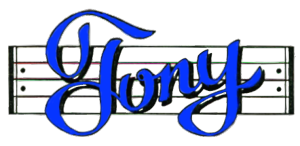 No-cost, low-cost, and premium ways you can help me spread the Word…
Tell everybody you know to Jump on the Rhyme and Reason Bandwagon
(emails with good stuff for Fa-Ree)
Get my Rhyme & Reason Podcast delivered right to your device. (also Fa-Ree)
Get digital Bible stuff from the same company I do.
My books are also on Amazon.com or Apple Books
Grab yourself an un-cool T-shirt
Or how about some music for believers, dreamers, and thinkers