Podcast: Play in new window | Download
Tune In On iTunes Apple Podcasts | Google Podcasts | Spotify | Android | Pandora | iHeartRadio | Stitcher | Email | TuneIn | Deezer | RSS | More
One of my biggest honors was sharing the stage, at a pro-life event in Denver, Colorado, with Alan Keyes. In case you're not familiar with him, he's the former ambassador to the UN under former president, Ronald Reagan. Mr. Keyes gave his speech through my Bose sound system. And I sang some original music before and after the dinner.
Yes, meeting him was one of my biggest honors.
But not the biggest of that night.
Even more importantly I was honored to be asked to sing for that group of hard-working abortion abolitionists. And it was an honor to sing for all those little ones who never got the chance to make their voice heard here on our little, blue planet.
And then, a side benefit came to me in the form of a conversation at the side of the stage after the event. I was tearing down my keyboard, mic, and sound system. And one of the guys from the audience came up to talk to me as I worked.
We both mentioned how much we enjoyed listening to Alan Keyes (he's an awesome orator). And we talked about the overall message and how important it was (and still is). Then, we noticed a song playing in the background, and the guy made a comment about it. I don't remember the comment. But we both liked the song. And I said something about how much more influence that singer had than me.
And the guy told me something like, "Yeah, but Tony your songs are echoing in the halls of Heaven."
Wow. That's one of the nicest compliments anybody ever gave me. I'd like to think it could be true. But regardless, his words stuck with me. And it helped me realize that even when you think you're just a tiny cog in the wheel, it doesn't mean your cog isn't important to that wheel.
So, I encourage you to go forth and cog it up.
And here's a song it was one of my biggest honors to sing that night.
Personhood
You should thank your Mom cause she thought of you as a person.
From the very start she was calling you her daughter or her son.
And though life isn't easy; our Moms still believed we would make it.
Now some call life a choice, but it's still a precious life.
We can't take it.
We can't forsake it!
Give an unborn baby personhood
There's nothing more important we can do!
Give an unborn baby personhood.
50 Million persons beg us to…they beg us to! (much more now)
We can read all the judgements, and continue to build our big plans.
But there are lives in the balance, and the choice is right in our hands.
So do we sit idle? Or is there a way we can stand tall?
Can't we stand for life? Or do we really stand for nothing at all?
And let the innocent fall?  
If human life is just sown by chance, then
Nothing we know could be bad or be good.
If we're just embryonic particulate matter,
Then we could know there is no personhood…
But we hope and we pray
And we live for the day,
When our love becomes broad
In the image of God…
~ Chorus ~
© Copyright Tony Funderburk 2007
Stay tuned,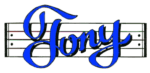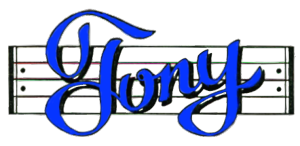 Get my Rhyme & Reason Podcast delivered (free) right to your device.
My books are also on Amazon.com or Apple Books
Grab yourself an un-cool T-shirt
Or how about some music for kids