Get The Rhyme and Reason Podcast Delivered, Free Apple Podcasts | Google Podcasts | Spotify | Amazon Music | Android | Pandora | iHeartRadio | Stitcher | Podchaser | Podcast Index | Email | TuneIn | Deezer | RSS | More
Love, peace, and music. I wish those for you. And now, let's get down to business. No, I'm not smokin' any halo tobacco. It doesn't take a dope-smokin', long-haired, hippy freak to talk about the finer parts of life. And, while we're on the subject, that leads me into some of the benefits of Christian music.
First, there's no cursing.
Second, there's no sex.
Third, there's no cursing.
And did I mention there's no sex?
Oh yeah, those are the big 4 benefits of Christian music.
But then, another HUGE benefit of Christian music is that it's an indicator of your NEW character. What's that you say? You're curious about the NEW character stuff? Good. Because I was just getting to that.
Paul (that guy who claimed his own Gospel) wrote a letter to the Colossians. And he described what you can see when a man (or woman) has a new character. No, not a part in a movie. An actual compilation of who they/you/he/she are/is. (Sorry, I got too inclusive for a second there.)
Anyway…
Paul said the "new man" should and would follow this outline:
"But above all these things put on love, which is the bond of perfection. And let the peace of God rule in your hearts, to which also you were called in one body; and be thankful."
See? Love and peace. Yes, thankfulness is in there, too. But then Paul went and spinned the tables when it came to music. Because he had the audacity to say you should use music to instruct others and even get on to them. What? With music? Uh-huh.
He actually said it more like this:
"Let the word of Christ dwell in you richly in all wisdom, teaching and admonishing one another in psalms and hymns and spiritual songs, singing with grace in your hearts to the Lord."
That's not exactly what you'll find in churches these days. So, I don't think churches truly receive the true benefits of true Christian music. And, yes, that's a lotta true-based stuff. But for a reason. Because what's trying to pass for praise and worship music these days are actually repetitious, cotton candy choruses.
But when you try to give churches, and the "pewple" inside, more meaty music, they turn a deaf ear. Mostly.
I speak from experience.
I'm not bitter about it. I AM sad about it. But I also won't be spinning any cotton candy. So, I pray the music I've composed and compiled over the years will be an indication of the treasures I've stored up in Heaven. And if that IS how it turns out, then I'll rejoice at the eternal benefits of my Christian music. And I'll do my best not to admonish anyone who turned a deaf ear.
And then I can behold the inner man
Through God's condescending attitude.
Because He chose me as His dwelling place
I choose this consequential servitude.
(from my song Consequential Servitude)
Stay tuned,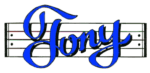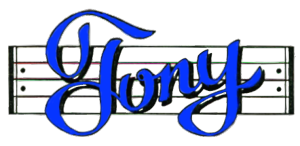 Share this link with everybody you know, so they can jump on the Rhyme and Reason Bandwagon (My regular emails about the essentials of life, AND get some music and other good stuff, for Fa-Ree)