Podcast: Play in new window | Download
Tune In On iTunes Apple Podcasts | Google Podcasts | Spotify | Android | Pandora | iHeartRadio | Stitcher | Email | TuneIn | Deezer | RSS | More
Check out this list of synonyms. P
ublicity

,
advertising

,
promotion

,
marketing

,
puff

,
puffery

,
propaganda

,
exposure
;
boost

,
push

,
fanfare

,
buildup
;
informal
plug

,
plugging

,
razzmatazz

, and 
ballyhoo
. And I shared them with you because they're all synonymous with moronic politicians. Because they want you to believe the hype that the world, as we know it, is gonna end in just a few years. And it's all your fault.
And it's proof, yet again, that holding a high political office doesn't mean you're smart.
In fact, far from it in most cases.
One of the latest examples is a stupid former secretary. Let's call him Secretary Kerry. Yeah, I like it. Because it rhymes. And I'm all about the Rhymes.
Secretary Kerry says that things are gettin' badder.
Better pay attention 'cause your gases really matter.
He says that warming causes freezing, and it must be true
'Cause even with the sun above the sky is cold and blue.
"The world has only nine more years," he says without a smile.
But all this kind of talk of his has gone on for a while.
He spews out all this garbage, and he spews out carbon, too.
A hundred tons of it each year. You know? Like me and you.
Oh wait, we don't fly private jets around the world and back.
We only drive our cars to jobs that underwrite this quack.
But maybe we won't have to work in only nine more years.
Because we'll either all burn up or drown in leftist tears.
But just in case, in ten years, we can live on Earth safely,
I hope we have more open eyes to this hypocrisy.
Don't believe the hype.
I admonish anyone who's not willing to look into the real science. And, like Dr. T, I pity the fools who continue to buy into the sky-is-falling philosophy. Because those are the souls who will follow the so-called leaders down into the rabbit hole that leads to eternal "global warming."
There was one quote, from Kerry, I read in an online article, where he got it right. He said…
"There's no room for B.S. anymore."
Yep, there's no room for Bumbling Stupidity.
But there sure are a lot of humans trying to squeeze more of it in.
Stay tuned,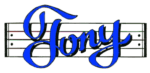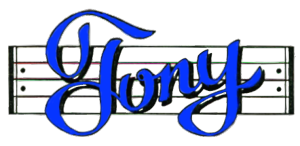 Get my Rhyme & Reason Podcast delivered (free) right to your device.
My books are also on Amazon.com or Apple Books
Grab yourself an un-cool T-shirt
Or how about some music for kids