Being a doorkeeper isn't necessarily a dead-end job.
In fact, there's one place where being a doorkeeper can be so amazing and the most demanding job you'll ever have. You won't get many tips (if any), but the pension plan is out of this world. In other words, the perks outweigh the jerks.
Of course, I'm not talking about being a doorkeeper for some mundane hotel, or exclusive high-rise, or even a swanky tech company. At best those jobs will only get you handshakes, smiles, and crossing of the palms with some crumpled cash. Big deal. You still won't be invited to the CEO's house for the holidays.
No…I'm talking about being a doorkeeper at the entrance to Heaven.
You might have heard the entrance to Heaven is some pearly gates with Saint Peter standing there deciding who gets in. And that's just silly. Ol' Pete doesn't get to decide who comes and goes to Heaven. No more than you or me. But he did get to be a doorkeeper while he was here on earth. I'm one, too. And you can be one, too. See if you can meet the job requirements. You must…
Wanna live forever
Trust Jesus as the only way to live forever
Be willing to share this information
So…how'd you do? Do you think the requirements are too difficult? If so, what part or parts would you change or want to be easier? I can tell you, from personal experience, I need the gift of grace for eternal life. Because I've done thing in my life I'm not proud of. And those things prove I'm not good enough, on my own, to live in God's house. That's why I'm so grateful I'll be living in a Pure Place forever…thanks to Jesus. And I don't mind being a doorkeeper to His house. Would you like to go in? Here…let me get that door for you.
(video no longer available)
Stay tuned,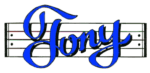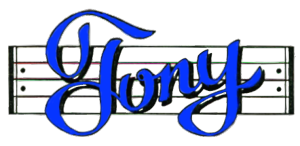 P.S.  Share the rhymes and reasons with your friends and family. And let's stay connected. Like this…