Podcast: Play in new window | Download
Tune In To Rhyme and Reason Apple Podcasts | Google Podcasts | Spotify | Amazon Music | Android | Pandora | iHeartRadio | Stitcher | Podchaser | Podcast Index | Email | TuneIn | Deezer | RSS
Sleep tight. Don't let the bedbugs bite. Did you ever hear that when you were a kid? Or, for that matter, any other time? As it turns out, that's not just a sweet, little thing to say to kids that rhymes. Because bedbugs are real. And they don't seem like characters for nursery rhymes.
Check out this bullet list description for why you shouldn't let the bedbugs bite.
The adults are…
A little under a quarter inch.
Sort of brownish insects.
Relatively flat.
Wingless or with "vestigial" wings.
Equipped with 4-segmented antennae.
Freakish-looking with a 3-segmented beak.
Covered with short, golden-colored hairs (setae) arranged in bands.
Short-timers because they only live about a year.
So, next time you put the kids to bed…or somebody tells you goodnight…get serious. Because if any of those little critters are around, it's gonna get a little uncomfortable.
But you might have a better fighting chance against them if you wear your…
Music Pajamas
It's time…to let the daylight fly
Away, but we don't have to cry
Because…another day will dawn real soon.
So smile…and say a sweet goodnight.
Sleep well. Don't let the bedbugs bite.
They won't, if you'll just slip into this tune.
And wear your music pajamas.
And sing the songs of your mamas
Because they gave you a life of your own.
Through all the cartoons and dramas…
Through all the triumphs and traumas…
Slip on your music pajamas,
And know that God is on His throne.
And you're never all alone.
Night winds…float down from falling stars.
Lights blink…from Jupiter and Mars.
They bounce…across the water on the grass.
Inside…you're in a soft cocoon
Of down…the color of the moon.
Dreams come…when you just let the sandman pass.
Chorus…inst…chorus
© 2011 Tony Funderburk
Stay tuned,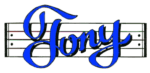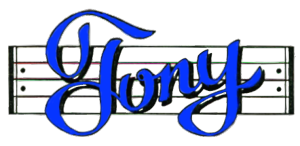 Get my Rhyme & Reason Podcast delivered (free) right to your device.
My books are also on Amazon.com or Apple Books
Grab yourself an un-cool T-shirt
Or how about some music for kids