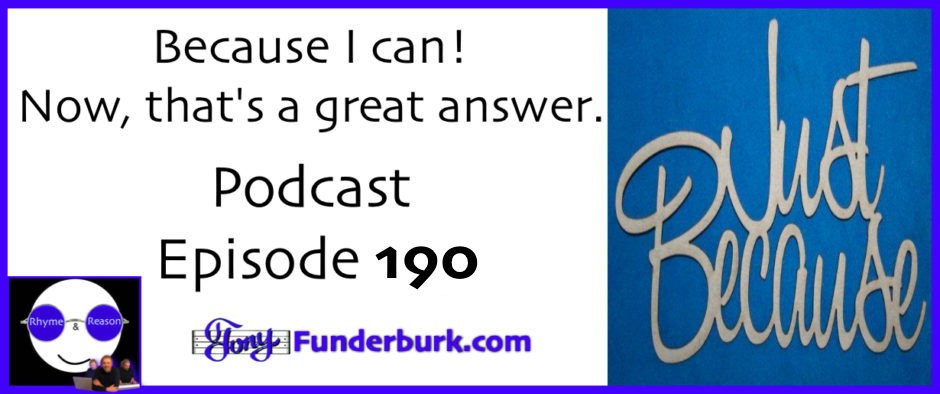 "Because I can" is actually a good answer.
Did you ever get into stupid kid arguments when you were a kid? Well, when I was kid, arguing with a brother or sister like most kids do, I was as good as anybody with those goofy kid answers to stupid kid questions. Most of the questions started with "why?" So, of course, most of the answers started with "Because." I can think of one instance where the question was something like, "Why do you get to use those? Mom said we couldn't." And the answer was simply, "Because I can."

Podcast: Play in new window | Download
Tune In To Rhyme and Reason Apple Podcasts | Google Podcasts | Spotify | Amazon Music | Android | Pandora | iHeartRadio | Stitcher | Podchaser | Podcast Index | Email | TuneIn | Deezer | RSS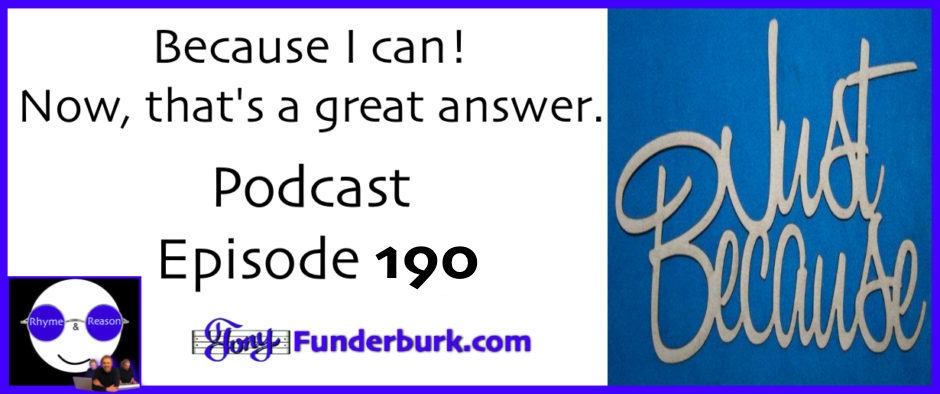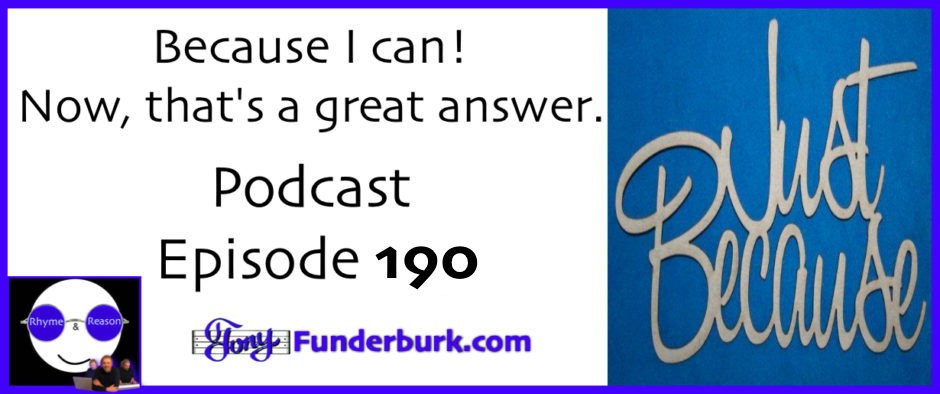 Have you ever thought about the source of love? It's difficult to think about how it starts or where it is inside of you, isn't it? As a little kid, your first experiences with love begin with your parents or grandparents. Of course, you don't have a clue why you love them, you just know you do. But how do you automatically know how to love? How do those feelings come up inside you when you're not even old enough to ponder them?
Because you can love from the earliest age means you must be born with love.
And if you're born with love…or the ability to love…how did it get there? Through your mother's umbilical cord? That doesn't seem likely since love isn't made of flesh and bones. Maybe it was through the sound of your mother's voice and the nurturing you received in the womb. Hmm…again, I don't think love, the deepest emotion a human being can express, can simply be transferred through coziness.
Here's what I've found to be true. Love has a starting place. And it's transferred and transmitted through your soul and spirit. The only way that can happen is through and from the starting place. That place is the person of God. Your creator made you with a soul/spirit full of His unending and boundless love. It's because God loves that we can love. Does that make sense to you? If so…or not…leave me a comment or send me a message and tell me about it. Here are the lyrics to a song I wrote about it. You can hear it when you listen to the Rhyme and Reason Podcast.
Because I Can Love
What made You think
That I was worth the risk You took?
What made You take the time
To write Your Holy Book?
I don't believe I'd give myself a second look,
But You did because You love.
You made a world
That was as perfect as could be,
But then I broke it
When You gave it all to me…
By going through the gate
You made to set me free.
This You did because You love…me.
Because You love me so…in spite of all You know…
Because You did the most that You could ever do…
Because I clearly see…evidence of You in me…
Because I can love…I do love…You!
You put a life
And a will inside my soul.
You knew true love
Would be to give me full control.
But knowing You is all that ever makes me whole.
I trust You because You love…me.
I can live because You live!
I can love because You love!
© 2010 Tony Funderburk
Stay tuned,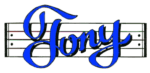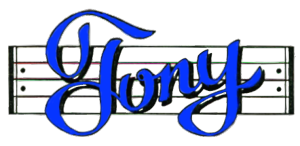 P.S.  Share the rhymes and reasons with your friends and family. And let's stay connected. Like this…
Join my Rhyme and Reason Club
Discover my ebooks on Amazon.com or Smashwords
Subscribe to my Podcast on iTunes – OR Google Play OR Player.fm
Connect with me on LinkedIn
Circle me on Google +
Follow me on Twitter
Watch my videos on YouTube
Find me on Facebook
Or use the social media links below