Do you wanna be happy? Do you wanna be rich? Do you wanna live a long time?  Do you wanna live in peace? Would you like to know how you can do and be all those things? OK, here's the secret – be wise.

Could it really be that easy? Yes. It's that easy. And yet"it's harder than you might ever imagine. But the key is in trusting God. If you do that, you'll know where and how to find wisdom. Do you know where it is? I'll give you some hints.
Wisdom isn't in your favorite TV show.
Wisdom isn't in your favorite video game.
Wisdom isn't in the movies.
Wisdom isn't in any public school.
Wisdom isn't in the government.
That's a few places you won't find wisdom, and the one place you WILL find it is in the Bible. God's word. When you dive into God's word you'll discover riches more beautiful and valuable than silver, gold, and rubies. Nothing you could ever imagine can compare to wisdom.
Being wise isn't the same thing as being smart. Lots of people are smart. Only a few try to be wise. Those few are the ones who are willing to be humble and admit they're not God or even A god. Wise people realize that only God can create everything in the universe. Wise people know they owe their own lives to Jesus. He is the Tree of Life.
And in Proverbs you'll find that gaining wisdom is like taking hold of the tree of life. The writer also said that long life "is in her right hand"and "in her left hand riches and honor". When God gives you long life, it lasts forever. All you have to do to get it is"ask. Have you asked Him for it? Here's a rhyme to help you remember"
Would you like to live forever
Under bright and blue skies?
Then go get some understanding
In God's word and be wise.
Stay tuned,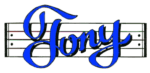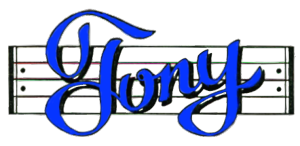 P.S.  Your support for my Words and Music means the world to me. Please share them with others. Here's how"
Discover my ebooks on Amazon.com or Smashwords
Subscribe to my Podcast
Circle me on Google +
Follow me on Twitter
Watch my videos on YouTube
Find me on Facebook
Or use the social media links below