OK, let's be positive and assume the worst
That sounds like a good plan. Right? "Uh, no, Tony. It sounds negative. Not positive. And why would anybody automatically assume the worst?" Well, I'm glad you asked. Because I'm gonna toss this boomerang and see if it comes back to me.  

Podcast: Play in new window | Download
Tune In On iTunes Apple Podcasts | Google Podcasts | Spotify | Android | Pandora | iHeartRadio | Stitcher | Email | TuneIn | Deezer | RSS | More

When you assume the worst in people, first, it's safer.
How many spy movies and superhero movies and dramas on TV have used this phrase? "Trust, but verify." And how many times has that been a stupid thing to say? (buzzer sound) Answers are: Lots and lots of times. And… Every. Single. Time.
"But Tony. You're a Christian. And you always say I should love my neighbor as myself. Well, if you love your neighbor, shouldn't you also trust your neighbor?"
Yeah, I can see why you might ask that question. At least I can see why…if you don't understand human nature. And sadly, the vast majority of people on our little blue planet don't. And that includes Christians.
"Uh, what's human nature got to do with trust?"
When you understand how most people, in the world, are gonna choose to hate God, you understand how you shouldn't automatically trust anybody. And it's an extremely dangerous world…in case you hadn't noticed. So, you gotta be on your guard. And that means, for your safety, you should assume the worst in people. And only trust them once they prove themselves worthy of your trust.
"But Tony. You know what they say about assume. It makes an a…"
I know. And there are times when that can apply. But those times don't include when you first meet somebody. Because selfishness was the original sin. And it's thriving like never before. So, your best bet is to assume people are doing what they do for selfish gain. And I guarantee their motive will do you harm if you make the false assumption that people are basically good.
So do yourself a favor and be wise
To people who approach you in disguise.
You might know, in the end, they truly are your friend.
But till you do, keep wisdom in your eyes.
Stay tuned,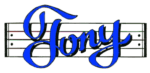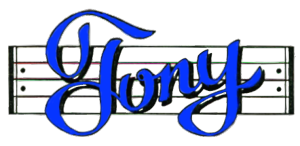 Get my Rhyme & Reason Podcast delivered (free) right to your player.
My books are also on Amazon.com or Apple Books
Grab yourself a cool tee
Or how about some music for kids