Don't do good deeds just because you might help an archangel unaware. Or any other kind of angel for that matter.
In fact, don't do good deeds, or good works, or just plain good stuff for any self-serving reason. And that might be more difficult than you think.
The archangel unaware part is something I made up.
But it's based, at least a little, on a verse in Hebrews that says, "Do not forget to entertain strangers, for by so doing some have unwittingly entertained angels." Don't misunderstand me. Because I certainly don't recommend blindly entertaining strangers. Especially these days. Be sure you know who's in your house.
This is all rambling just a bit. And I might have to blame it on a shortage of sleep. So, I'll just leave you with these alliterative words to ponder. Just in case you wonder. And just in case you wanna entertain some angels. Read 'em this…
Tinkling trinkets twinkled through the tiny town.
Lots of lemon drops were lofted by a clown.
And the muffins made with mandarin were sweet…
As the fireworks and fireflies lit up the street.
With one glance a glad glissando glided by…
And a perfect pizzicato pierced the sky…
You might ask where was this wonderment beheld…
I won't tell you, and I cannot be compelled.
'Less, of course, you'd share the shelter of your shade
With the people passing by in the parade.
Then I'd treat you to the treasures tendered there
As you aided an archangel unaware.
Stay tuned,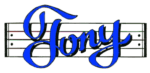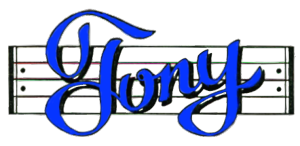 No-cost, low-cost, and premium ways you can help me spread the Word…
Tell everybody you know to Jump on the Rhyme and Reason Bandwagon
(emails with good stuff for Fa-Ree)
Get my Rhyme & Reason Podcast delivered right to your device. (also Fa-Ree)
Get digital Bible stuff from the same company I do.
My books are also on Amazon.com or Apple Books
Grab yourself an un-cool T-shirt
Or how about some music for believers, dreamers, and thinkers