Answers and insights. Those were the promises of search technology in the age of information. And the promises have been kept. But, at the same time, corruption crept in. Just like it always has in the endeavors of mankind.  

Podcast: Play in new window | Download
Tune In On iTunes Apple Podcasts | Google Podcasts | Spotify | Android | Pandora | iHeartRadio | Stitcher | Email | TuneIn | Deezer | RSS | More
Type in a word or phrase for instant answers and insights.
Yeah, you can trigger ideas just by typing letters, words, and phrases into your search bar. Because Google (and other search engines) have suggestions for you as you do. It's pretty cool. And I can say…it can be a powerful tool for writing.
But, like everything else humans get their selfishness wrapped around, it has a dark side.
For example, I read an article about, what appears to be, manipulated results from searches on the subject of election fraud in America. And then there's social media censorship placed on information from sources whose worldview leans to the right.
But none of this should come as much of a surprise to Christians.
At least, not if you remember what Jesus said about those who hated and persecuted Him.
What makes it so excruciatingly despicable, though, is how many brave and strong Americans gave their valiant efforts, and even their lives, to ensure this country could be a beacon of light. A ray of hope to a world filled with hatred for Jesus.
Generations, in America, grew up knowing they could worship God freely. Knowing they could happily enjoy life and liberty without fear of persecution. And oppressed people from around the world came here seeking that same freedom for themselves and their posterity.
And they found the answer they were looking for.
So, on this 79th National Pearl Harbor Remembrance Day, I hope you stop and think about those who gave all so that you could have all.
And none of them could have given their lives if Jesus hadn't given His first. He said, "Greater love has no one than this, than to lay down one's life for his friends."
I would love to see hearts changed in the people who control media, tech, politics, and industries. And it would be awesome to witness the difference they could make when they made the decision to love their neighbor. But I suspect they'll never go there. Because that would take something they're all missing.
Humility.
But don't lose hope. One day they will experience humility. And even though we might not see it here, we will see the vengeance.
From the brisk, blue breeze came a static spark,
Like a lantern light in the deepest dark.
And a single soul shared a right remark…
Without wisdom quest is a question mark.
Stay tuned,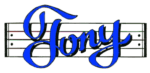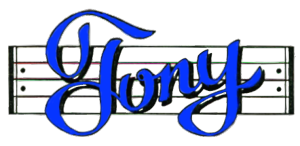 Get my Rhyme & Reason Podcast delivered (free) right to your player.
My books are also on Amazon.com or Apple Books
Grab yourself an un-cool tShirt
Or how about some music for kids