I had some requests for the words to, Analog Man, a song I recently made freely available. Thanks for that.
And here they are…hope you get a kick out of 'em…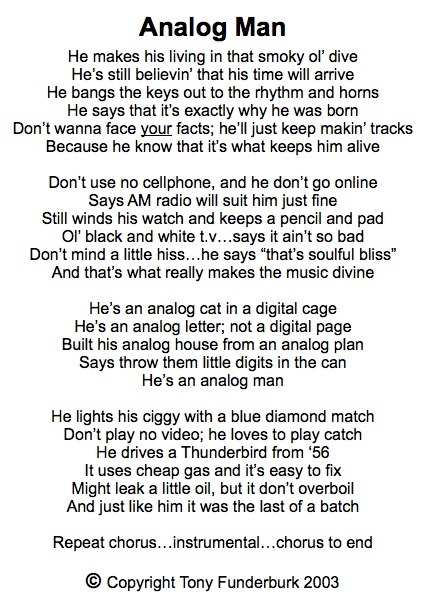 Stay tuned,

P.S. Here's an idea…if you'd like to get free songs delivered to you without even visiting the blog, just subscribe to my podcast. Click here
Your support means the world to me…truly. Please consider buying some of my original music, music for kids, and lullaby songs.