Yesterday I mentioned a song written by Pete Seeger that was based on words from the book of Ecclesiastes in the Bible. And I remember thinking how unusual that was. And how it would be even more unusual these days. Unless, of course, the songwriter or band is mocking God. But  another unusual song for the Billboard charts was Amazing Grace. Yeah, that one.
Judy Collins recorded Amazing Grace back in 1970.
And according to stats, the song was on the UK singles chart eight different times. Just in case you're into Biblical numerology…8 is the number of completion.
Anyway…
Judy's version never reached Number 1. But the song was still on the charts for 67 weeks. And that's pretty amazing (pun only slightly intended) when you consider the songwriter, John Newton, wrote it way back in 1779.
Here's Judy's version of the song…
I think it's pretty cool a Christian hymn could spend so much time on secular music charts. Because it's a least a small opportunity for someone who doesn't believe and trust in Jesus to at least contemplate what's so amazing about grace.
But, of course, as you know, this isn't just any ol' run-of-the-mill grace we're talking about. Hardly. Because the way this Grace was offered happened only one time in the history of the world. And one time is enough for all time.
But pardon my manners. Maybe you're reading (or listening) to these words, and you actually don't know about this specific, unique Grace.
If that's the case, I suggest you get busy finding out. Because time's running out for grabbing all the benefits of this special Grace. And I promise, if you grab on right now, you won't ever regret it. And when I say "ever," I mean the eternal kind of ever.
And if you're asking, "What's in it for me?"
Well, give up your soul and I think you will see….
Eternity…eternity…eternity…
Stay tuned,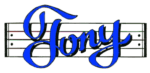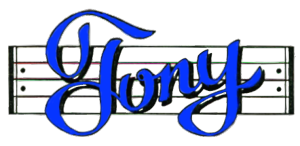 Get my Rhyme & Reason Podcast delivered (free) right to your player.
My books are also on Amazon.com or Apple Books
Grab yourself an un-cool tShirt
Or how about some music for kids