Why is it so difficult to admit
all things were created by a Creator?
It's simple really. When you look at a building, you know automatically that someone built it. Or when you spot a painting on a canvas, immediately you know someone painted it. And when you're driving somewhere, you have no question in your mind of how cars got here. You simply know someone built it. So, why is it so difficult for so many people to look at the complexity and variety of life on our planet and admit all things were created by a Creator?

Have you ever thought about or read about the complex design in your eyes?
They're far more complex than any building, painting, or car you'll ever see. And yet, so many people blindly believe (pun intended) they just happened by chance…like everything else in the world. Here's an example of what I mean. Each of your eyes has a muscle, known as the Superior Oblique muscle, attached to the top of the eye AND threaded through a tiny sling. That tiny sling is known as the Trochlea. But why does the muscle go through that sling instead of just attaching directly to the forward part of your eye? Well, it solves space requirements and improves things like angle of torque. And those are design considerations. Evolution or natural selection would require at least a little bit of the design to already be working in order to "evolve" further. That makes no sense.
All things were created by Jesus.
Uh-oh. I just said something offensive, didn't I? It's probably a silly, outdated, and dogmatic notion to believe the whole world was created by a "science fiction" character named Jesus. Right?
No, I'm gonna go out on a limb and say it's a silly, outdated, and dogmatic notion to believe all the complexity in the universe evolved from nothing. You can't get everything from nothing. No matter how much you might want it to be true, it just isn't possible. Even if you believe all you can know is what your five senses tell you, none of your five senses will detect something from nothing. Logic and reason (which are not part of your five senses, by the way) will lead you to conclude design implies a designer. That designer is Jesus.
Like I started out saying…it's simple really. Unless you don't want to answer to your Creator. That's not you, is it?
You wanna live the way you wanna live…you wanna be your own king.
You think you're wise enough to rule your world and handle everything.
(excerpt from "You Just Don't Get It" which will be featured in an upcoming episode of the Rhyme and Reason Podcast)
Stay tuned,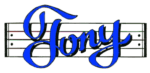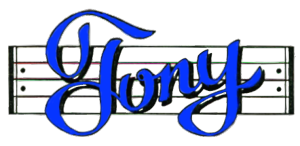 P.S.  Share the rhymes and reasons with your friends and family. And let's stay connected. Like this…
Join my Rhyme and Reason Club
Discover my ebooks on Amazon.com or Smashwords
Subscribe to my Podcast on iTunes – OR Google Play
Connect with me on LinkedIn
Circle me on Google +
Follow me on Twitter
Watch my videos on YouTube
Find me on Facebook
Or use the social media links below