It's on November 19, 2022. I'm talkin' about National Adoption Day. And November is still National Adoption Month. You might not know there are over 115,000 kids in foster homes waiting for a permanent home. Right now. And the "National Adoption Day" organization has already helped over 75,000 kids find homes.
Here's why Adoption Day is so important.
Because you're adopted. So, if you're in a position to do that for a kid, it would awesome to pass that blessing along.
What's that? You don't think you're adopted?
Hmm, come to think of it, I don't know for sure if you are. Yeah, maybe you're one of those people who hasn't decided that eternal life is important enough to be adopted into it.
If that's the case, all I can say is YIKES!
Because that adoption is one-of-a-kind. And it's permanent. No foster homes required. No, according to the data, you'll eventually get a mansion of your own. Yeah, you read that right. A mansion. And you never even have to set foot in an orphanage or go through the foster care system.
I'm grateful to be able to say I was adopted at the ripe, young age of 13. So, that's when I became "an heir of God through Christ." And that's even better than Baron Trump's inheritance.
Light years better.
Paul wrote, in Galatians, "But when the fullness of the time had come, God sent forth His Son, born of a woman, born under the law, to redeem those who were under the law, that we might receive the adoption as sons."
Nobody had to meet any special financial criteria or background check for that adoption. Because God already knows your background. And He's willing to adopt you into His home forever in spite of it.
So, that's a much better deal than you're gonna get anywhere. Ever.
If you haven't asked the one, true, living, loving God of all Creation to adopt you, then you're still a "slave." I recommend you change that today.
Don't wait until National Adoption Day to experience the joy of adoption. There's no place like home.
Humble yourself and God will lift you up.
Stay tuned,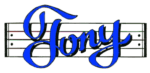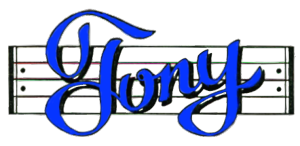 No-cost, low-cost, and premium ways you can help me spread the Word…
Tell everybody you know to Jump on the Rhyme and Reason Bandwagon
(emails with good stuff for Fa-Ree)
Get my Rhyme & Reason Podcast delivered right to your device. (also Fa-Ree)
Get digital Bible stuff from the same company I do.
My books are also on Amazon.com or Apple Books
Grab yourself an un-cool T-shirt
Or how about some music for believers, dreamers, and thinkers