A Secure Love Relationship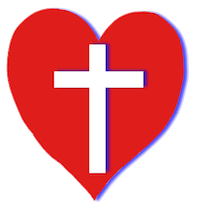 When you get right down to it, we humans have a fairly short list of true needs. Food, water, shelter, clothes, warmth when it's cold, and coolness when it's hot. Oh yeah…and one more thing…a secure love relationship.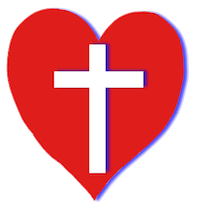 Pretty much anything else not in that short list I just shared falls under the categories of "wants" and "desires". So…I'm sorry to have to tell you this…but your iPhone and Galaxy are not needs. As much as I enjoy my iPhone and all it helps me do, I wouldn't die without it. And that describes a "need"…you could literally die without it.
OK, how does a secure love relationship fall into the category of "needs"? Well, I'm glad you asked. First, there's the day-to-day-life-in-this-world need for love we all have. We're designed to need each other. We wouldn't be much without other people. And it's very stressful to live a life where love is perceived to be absent without leave. And stress can actually kill you. Did you realize that?
Well then, it appears love is necessary. But how do we get a secure love relationship established? And how can we be sure it's secure for more than just a few years, months, weeks, days, or even hours? Simple. It's gotta be based on Christian principles. Yep, even if you're an atheist or agnostic, dependable love needs Christian principles. Because if you're merely basing your love on feelings, you're standing on shifting sands in a windstorm.
Your love should be willing to suffer for another…and be kind and humble. Your love should not behave rudely. You shouldn't seek love for your own sake. Your love shouldn't be easily provoked or think evil of the ones you love. Your love should rejoice in truth. Your love should be willing to bear, believe, and endure all sorts of things. If your love fits this description, you have the makings of a secure love relationship.
Next time I'll share a place where you can go for the kind of Christian love everyone should be chasing after with all their hearts.
In the meantime…what do you think? Is there another standard for love that surpasses Christian love? If so, I'd love for you to share it here in the comments.
In Christian Love"

P.S.  I really appreciate your support here on my website. Here are some other awesome ways you can keep my words and music flowing.
Get my ebooks for kids on Amazon.com or Smashwords
Subscribe to my Rhyme Time Podcast
Circle me on Google +
Like my fan page on Facebook
Follow me on Twitter
Watch my videos on YouTube
Subscribe to this blog