The King Who Paid A Ransom For Many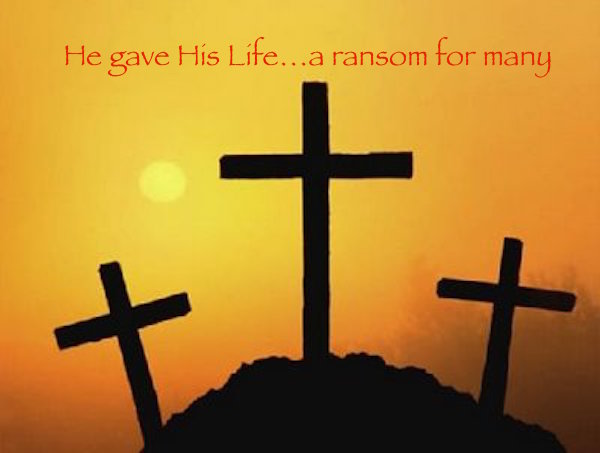 Ransom: a sum of money or other payment demanded or paid for the release of a prisoner – That's a pretty good description of the ransom that was paid for your release. And mine. And everyone else's. Your life is held  prisoner in this fallen world. Your body is held prisoner to sin, and sin demands a ransom. And if the ransom isn't paid, you'll be killed and delivered into an eternal torment. Sounds just awful, doesn't it? Well, you don't need to despair because the King of all creation already paid a ransom for many. In fact, it's been paid for all who want to be saved from that torment.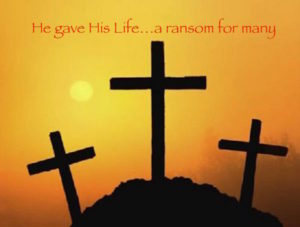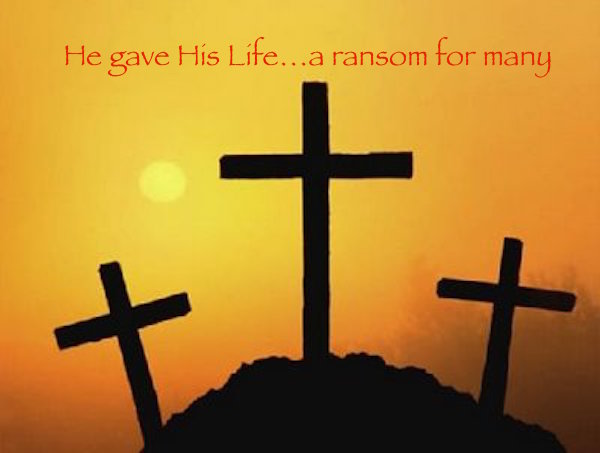 God has given every one of us the complete freedom to choose life with Him…or an eternal existence apart from Him. Here's the kicker…you have to choose before your last breath here on earth. After that it's too late. And don't think you can remain neutral. Not choosing IS choosing…it means a choice that doesn't include God.
Please don't let that happen. If you feel like my Christian perspective is the fairy tale of simpletons, I implore you to dig deeper…deeper beneath your presuppositions about what the story of Jesus is all about. Go deeper and find faith, hope, and love you might never have known existed. Go deeper and discover The Love so great that the King of all creation was willing to take on human flesh, suffer indescribable torture, and die to pay a ransom for many who would love, believe, and trust in Him.
Find yourself in Jesus.
Excerpt from "The Way" (listen to the song here)
And it came to pass one day on a mountain far away
That a soul was taken and a life forsaken
Because someone had to pay
For the heart of all mankind.
There was no untarnished mind.
So one life was spent Who was innocent,
But He left His Word behind…
Stay tuned…
[mc4wp_form]