A place in the sun with hints of wisdom
Elgielene and I enjoy watching old black and white movies. Because so many of them are entertaining without vulgarity and profanity. And because a lot of them have either happy endings or good moral endings. Like the movie, A Place in the Sun, from 1951 starring Elizabeth Taylor and Montgomery Clift. In real life, neither one of them were exactly shining examples of morality. But some scenes and dialogue in the movie actually landed on the right side of moral issues.  

Get The Rhyme and Reason Podcast Delivered, Free Apple Podcasts | Google Podcasts | Spotify | Amazon Music | Android | Pandora | iHeartRadio | Stitcher | Podchaser | Podcast Index | Email | TuneIn | Deezer | RSS | More
If you've never seen A Place in the Sun, this might be a slight spoiler…
Montgomery Clift plays a young man who gets a position in his uncle's manufacturing business. And as he works his way up, he's attracted to one of the worker girls, played by Shelly Winters. She's sort of pretty, in a plain Jane way. But when he's invited to his uncle's house for a "society party" he sees Elizabeth Taylor's character. And he's immediately smitten with her socialite beauty.
A "problem" comes up when Montgomery and Elizabeth actually get together and fall in love. And the problem is…Shelly's character is already pregnant. And, of course, the young man no longer wants the plain Jane when he can actually have the socialite.
So, the young man takes his plain Jane girlfriend to see a doctor…at night. And the pregnant girl tries to talk the doctor into "helping" her out of her circumstances. That's when one of the hints of wisdom sneaks in. Because the doctor tells her there's no way he could "help" her other than to make sure she had options like adoption.
Plain Jane can tell her boyfriend is no longer interested and starts to pressure him to do the right thing. But the boyfriend can only think of his new, true love. And things get extremely serious and tense. To the point where the young man takes the pregnant girl out on a lake until after dark, knowing she can't swim, and contemplates drowning her.
Yikes. That's anything but sunny, right?
But the young man discovers he can't go through with it. But as he's deciding to take her back to shore, she gets all worked up about how she can see he doesn't care about her. One thing leads to another, and they both end up in the lake. And she drowns while he makes it back to shore. And he sneaks back to his car and tries to cover it all up.
But the truth catches up with him. And he's hauled into court, stands trial, is found guilty, and is sentenced to death by electric chair.
One of the final scenes in the movies was another couple of hints at wisdom.
The young man's mother, a religious woman, comes to visit her son on one of his last nights in prison. She brings a minister with her. And the mom tells her son he needs to get right with God. The young man is still confused as to whether he's guilty of murder or a slight victim of circumstances. And he shares that with the minister.
And the minister calmly asks, "When you were with the girl on the lake…and you both fell into the water…who did you think of? Was it the girl in the water? Or was it the other girl?"
And the young man's face expresses the realization of the truth.
And the minister says, "You're heart was murder."
Then the young man realized his fate was deserved.
Nowadays, Hollywood movies are almost completely confused over right and wrong. Moviemakers love to obfuscate and stay in the so-called "gray areas." Because they want to do what's right in their own minds. Not what's actually right.
And what's right is not a place in the sun
It's an unearned place in the Son.
Stay tuned,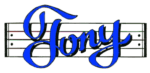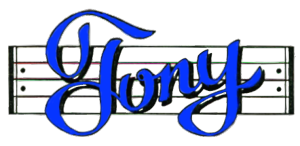 Get my Rhyme & Reason Podcast delivered (free) right to your player.
My books are also on Amazon.com or Apple Books
Grab yourself an un-cool tee
Or how about some music for kids