Moses wrote the first 5 books in the Bible.
Collectively, they're known as the Pentateuch. I'm not gonna even attempt an exposition of all that right now. I just wanna draw your attention to where Moses got a little redundant. He kept using this phrase, "according to its kind". I think I know why…at least a couple of reasons why. See if you agree…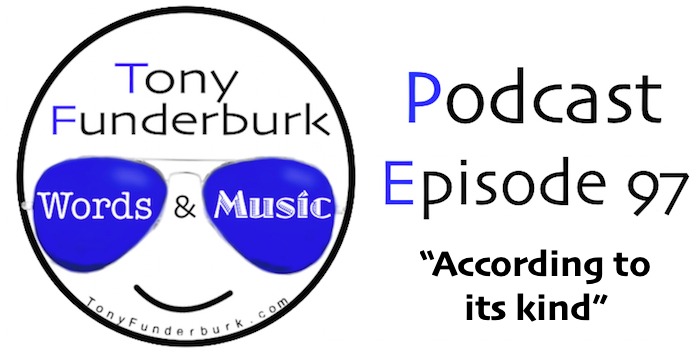 Podcast: Play in new window | Download
Tune In On iTunes Apple Podcasts | Android | Email | Google Podcasts | Stitcher | TuneIn | Spotify | RSS | More
Here's a passage from Genesis on the third day of creation:  "Then God said, "Let the earth bring forth grass, the herb that yields seed, and the fruit tree that yields fruit according to its kind, whose seed is in itself, on the earth"; and it was so. And the earth brought forth grass, the herb that yields seed according to its kind, and the tree that yields fruit, whose seed is in itself according to its kind. And God saw that it was good. So the evening and the morning were the third day."
See what I mean? In that short passage Moses wrote "according to its kind" 3 times.
Why did he keep repeating himself. Well, one thing it's good to remember is…he was being inspired, by God, to write what he wrote. After all, Moses wasn't an eyewitness to the creation of the world.
And I believe it's a not-so-subtle way of God telling us He designed things to work a certain way. Certain "kinds" of things would only produce its own "kind". In other words, you couldn't get a lavender plant from an apple seed. And you couldn't oranges from corn stalks. And here's the key takeaway…
…God's telling us evolution doesn't happen. Not macroevolution anyway. He's saying "I made all these things, and I made them to work the way they work. And the way I designed them is good". In fact…very good.
Another thing this tells me is that God's design is dependable. We can know that if we plant corn seeds, bean seeds, and tomatoes…we're gonna be able to get corn, beans, and tomatoes at harvest time. We don't have to fret and wonder what's gonna pop up.
It's a small thing, but it's huge because these simple words, written thousands of years ago, clearly illustrate what we see in nature. The plants, the animals, and we humans still procreate…each according to its kind.
Stay tuned…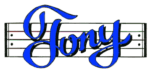 Pssst…don't tell anybody else, but if you'll put your name and email address in the form, I'll send you some free songs right away. They'll come right to your inbox, and it'll just be our little secret.