According to one source I just read, it's officially 50 years ago, today, since Elton John released Rocket Man. And I remember playing the album, Honky Chateau, over and over on one of my drives from Kansas to Texas. That could very well have had something to do with why so many people thought I sounded so much like Elton.
Of course, that's where our similarities end. Because he and I couldn't be more different if we tried.
And it's so hard to believe it's already 50 years ago.
Back then I'm sure I thought it would "be a long, long time" before I could say something like that. Because, back then, it would have seemed like I'd never "touch down" on this date in the future so quickly. And, at that time, I wouldn't have dreamed I'd sing that song so many times for so many people.
But has Elton ever returned the favor? Even once? Of course not. What a ripoff.
Just kidding. I'm just razzing the rocket man a little. Because I'm sure he wouldn't be caught within a radio wave's distance of one of my songs. Especially the ones where I sing about God and Jesus and Truth.
So, I'll cut Elton some slack. I know he needs the money. And playing my music wouldn't make much of that. But you know who won't cut Elton some slack? God. Well, at least not if Elton doesn't ask for that slack before it's too late.
Like I've mentioned several times, that doesn't look likely.
But while he's still here, no one has packed his bags, pre-flight. And zero hour isn't necessarily 9 a.m. So, he could still avoid "burnin' out a fuse" somewhere alone. But it'll take humility. What do you think? Does he have that?
Stay tuned,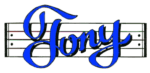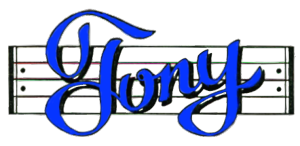 Tell everybody you know to Jump on the Rhyme and Reason Bandwagon
(emails with good stuff for Fa-Ree)
Get my Rhyme & Reason Podcast delivered right to your device. (also Fa-Ree)
My books are also on Amazon.com or Apple Books
Grab yourself an un-cool T-shirt
Or how about some music for kids