Podcast: Play in new window | Download
Tune In On iTunes Apple Podcasts | Google Podcasts | Spotify | Android | Pandora | iHeartRadio | Stitcher | Email | TuneIn | Deezer | RSS | More
A fairly impressive milestone slipped by me this past week. And that's even though I told myself to not let it slip past me. What was the milestone, you ask? Well, thanks for asking. Right here, on my humble little website…my humble little blog…there are over 2000 posts now. And I was gonna make some sort of a special deal. But it's too late now. So, I'll just share 2000 songs.
Oh wait. I should clarify. 2000 songs is the date. Not the amount.
Back in the year, 2000, I recorded, produced, and released a collection of hard-hitting original songs with a Christian theme. The collection was called "Amen." For those of you who don't know, Amen is the last word in the Bible. But that's not why I named my song collection Amen. I could tell you why. But then, I'd have to toss you into the pure river of water of life.
OK. So, what I'm gonna do, in recognition of those songs, is share the lyrics to two of the songs in that collection. And if you'd care to hear them, you'll have to listen to the Rhyme and Reason Podcast. Because that's where I share my music. At least some of it. And at least for now.
Here are the lyrics to a couple of those 2000 songs…
The Pure Place
I clamor for the clean life, and I never quite succeed
I'm hunting for the high ground that's higher than the sky
I'm looking for the love-life…the kind that we all need
And I'm wishing for the wonder that lives in my mind's eye
I want to find the Pure Place…that glitters like gold
I need to find the Pure Place…never hot or cold
I'd love to find the Pure Place…
Let the Light shine on my face…
No dreams I'd ever have to chase…
No bad that we could not erase…
I'd love to find…the Pure Place!
I'm searching for the sanctity that I never do quite find
I'm longing for the living days that never, ever end
And I'm thinking so theatrically, but at least I use my mind
To quest for the quintessence of my Forever Friend
repeat chorus…inst…repeat chorus and end
© 1998 Tony Funderburk
Give To Gain
It's a shame; it's a crying shame
That so few ever stake their claim
To the life; to the life that's free
From the world and from iniquity.
What a choice to be loosed or bound.
Plant your feet on the solid ground.
And receive; and receive the Grace.
Put the Light in your dark heart's place.
Ain't it funny how we give to gain.
But let's follow the lead
Of the Creator of this earthly plane.
It's a wonder how we give to gain.
But it's really not giving; it's the one way of living
That we should learn to give to gain
It's a crime; it's an awful crime
That the world thinks in finite time
With their hands stretching out to take.
And they reap another big mistake.
Chorus
Live the only way of livin'
Give like you've been forgiven…
Chorus…inst…chorus to end
© 1999 Tony Funderburk
Stay tuned,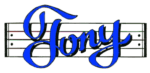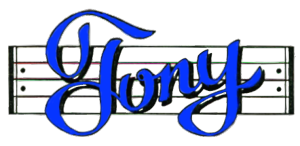 Get my Rhyme & Reason Podcast delivered (free) right to your device.
My books are also on Amazon.com or Apple Books
Grab yourself an un-cool T-shirt
Or how about some music for kids