Who couldn't use some confidence builders once in a while?
When you see others succeeding and you haven't yet, it can be a challenge to stay positive…can't it? Or when you have to stand up and talk to a crowd, and you've seen someone else do it so well, it can be tough to measure up…at least in your own mind. True? Don't feel bad. Almost everybody experiences that feeling of not being good enough at least once or twice in a lifetime. But don't let it get you down. In fact, I'd like to share 2 confidence builders with you today. I don't guarantee they'll change the course of your finances or your creative abilities or any such thing. But I DO guarantee they're tried and true processes. How do I know? I'll tell you in a bit…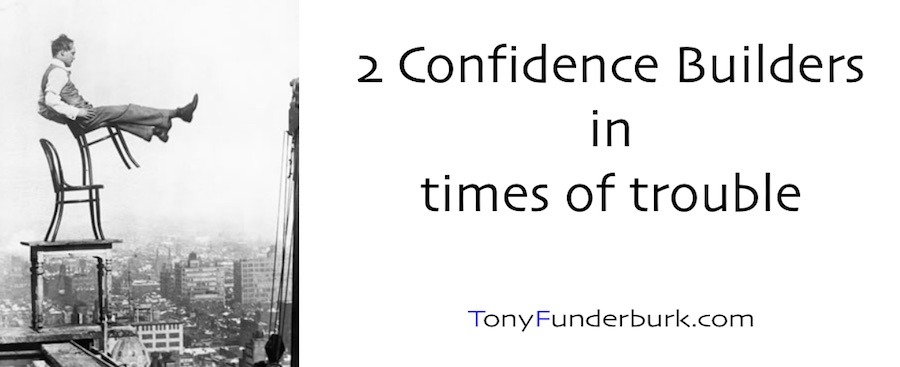 Now, when I first show you these confidence builders, you may shake your head and wonder how you're supposed to apply them to your life. After all, this is the real world. And doesn't the real world require flash and glamour and technology? Well, that depends. Do you want your real world to last a few decades? Or would you like to see it go on forever?
The writer of Proverbs, in the Bible, shared the 2 things I'm about to share with you. And I'm gonna show you at least 7 ways those 2 things improve your life and confidence. Are you ready? OK…here's the passage:
My son, let them not depart from your eyes—
Keep sound wisdom and discretion;
So they will be life to your soul
And grace to your neck.
Then you will walk safely in your way,
And your foot will not stumble.
When you lie down, you will not be afraid;
Yes, you will lie down and your sleep will be sweet.
Do not be afraid of sudden terror,
Nor of trouble from the wicked when it comes;
For the Lord will be your confidence,
And will keep your foot from being caught.
Ok, here are the 7 ways I see wisdom and discretion improving your life:
They're life to your soul
They're grace to your neck
They'll keep you safe
They'll keep you steady
You won't be afraid of the dark
You'll be able to sleep peacefully
They'll give you courage
Keep in mind these verses represent what's known as "rule of thumb". They aren't saying you can simply use your wisdom and discretion to avoid all the problems this life has. It's a passage to show you where to focus your faith…not on self, but on God, the source of wisdom. Ask Him to help you gain more wisdom and to use discretion in your daily life. I'm telling myself this as I share it with you. I need more wisdom and discretion. Each day is more and more a challenge for any Christian who would dare say there is one Truth and His name is Jesus. You're not gonna win many popularity contests with that message anymore. So, I admit it…I love getting confidence builders…especially when they come directly from God.
How are you gonna put some wisdom and discretion to use today?
Stay tuned,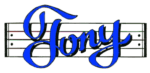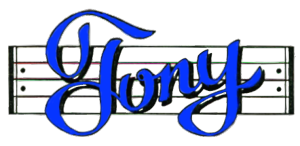 P.S.  Your support for my Words and Music means the world to me. Please share them with others. Here's how…
Discover my ebooks on Amazon.com or Smashwords
Subscribe to my Podcast
Circle me on Google +
Follow me on Twitter
Watch my videos on YouTube
Find me on Facebook
Or use the social media links below