Get The Rhyme and Reason Podcast Delivered, Free Apple Podcasts | Google Podcasts | Spotify | Amazon Music | Android | Pandora | iHeartRadio | Stitcher | Podchaser | Podcast Index | Email | TuneIn | Deezer | RSS | More
Just like yours and mine, the unborn baby heart rate is improved with good breathing. At least that's true if you can believe scientific observations. Sure, it sounds like crazy talk. But scientific observations, based on the obvious observations and not evolutionary bias, can actually illustrate some cool stuff.
Cool stuff like the unborn baby heart rate. And breathing.
I read where a California obstetrician said he "observed a 33-week-old fetus pattern his breathing to the beat of Beethoven's Fifth Symphony." And the doctor determined that "because the fetus followed the rhythm of the symphony, it's obvious he learned something about the rhythm and enjoyed it."
See? Like I've said over and over. Beethoven's great. And when an unborn baby, who in unencumbered with the biases of the world, enjoys the Fifth Symphony, that's proof positive.
Other research, from Europe, says that an unborn baby's exposure to music "can have a long-term effect on their brain." And the same report said that "newborn babies could remember a version of 'Twinkle, Twinkle Little Star' played to them in the womb."
(side note: don't be surprised if you find yourself mindlessly humming that tune today)
You might be surprised (I wasn't) to find out that babies are born with a natural ability to detect musical beats. That's important because it means they probably knew the difference between musical beats and the beat of their mother's heart in the womb.
The unborn baby heart rate is just the beginning. Obviously.
Of course, a healthy heart rate is vital to your whole life. And quality (that's the key word) music can have an overall soothing effect. Some research says soothing music can coax premature babies to eat. And that can have a lasting, positive effect on their heart rate and o2 saturation levels.
Now, I'm not a scientist, obstetrician, or research expert. And I don't play any of those on YouTube. But I DO contribute to the healthy unborn baby heart rate in my own way. And the highly scientific term for my contributions is, in a word, "lullaby."
Yes, it comes from the Latin "lallare" which basically means "sing to sleep." And as any parent can tell you, a sleeping baby is a wonderment.
One of my collections of lullabies is called "Bedtime Buckaroos." It's 9 western-themed songs that are reminiscent of the Roy Rogers campfire songs. And it doesn't matter if you don't even know who Roy Rogers was. Because you (or someone you know) will enjoy listening to the songs as you (or someone you know)
Stay tuned,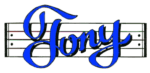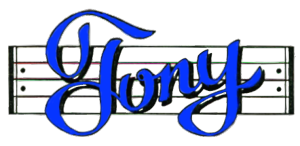 Get your "Bedtime Buckaroos" CD (yes, I said CD) on one of the most trusted commerce platforms in the world: eBay. Order yours today.