If your imagination whisks you up and zooms you through the skies, the heavens, and the galaxies, I'll clap my hands for you. If you daydream about building a spaceship or riding a golden horse or even writing a book, I'll cheer for you. Make believe can lead to lots of wonderful things. And it's good exercise for your mind to think about things no one else can see. But there's a lot of people who say God is like your daydreams. They say He's just a made up story. I want you to know something that can take you through your whole life with lots more happy times. The simple truth is…God is not make-believe. He's real.

Podcast: Play in new window | Download | Embed
Tune In On iTunes Apple Podcasts | Android | Email | Google Podcasts | Stitcher | TuneIn | Spotify | RSS | More
Take to heart the simple truth
That God loves you today.
He wants you to trust in Him
And know He's made a Way
You can live forevermore
And never more be sad.
You can have much better life
Than any day you've had.
Just imagine life with God
That never ever ends
Where you'll see Him face to face
And be forever friends.
Jesus is your one way there.
He hopes you'll want to go,
But He lets you choose the way
Because He loves you so.
Stay tuned,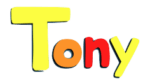 P.S. Subscribe to my Thunderwords and get 'em delivered
right to your inbox. No muss. No fuss. No need to
open your browser. Make it easy on yourself. Let me do
all the work, and I'll even send you free music and a book. Start now.