If your imagination whisks you up and zooms you through the skies, the heavens, and the galaxies, I'll clap my hands for you. If you daydream about building a spaceship or riding a golden horse or even writing a book, I'll cheer for you. Make believe can lead to lots of wonderful things. And it's good exercise for your mind to think about things no one else can see. But there's a lot of people who say God is like your daydreams. They say He's just a made up story. I want you to know something that can take you through your whole life with lots more happy times. The simple truth is…God is not make-believe. He's real.

Get The Rhyme and Reason Podcast Delivered, Free Apple Podcasts | Google Podcasts | Spotify | Amazon Music | Android | Pandora | iHeartRadio | Podchaser | Podcast Index | Email | TuneIn | Deezer | RSS | More
Take to heart the simple truth
That God loves you today.
He wants you to trust in Him
And know He's made a Way
You can live forevermore
And never more be sad.
You can have much better life
Than any day you've had.
Just imagine life with God
That never ever ends
Where you'll see Him face to face
And be forever friends.
Jesus is your one way there.
He hopes you'll want to go,
But He lets you choose the way
Because He loves you so.
Stay tuned,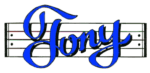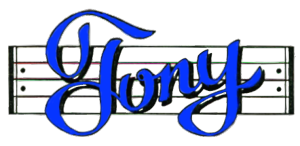 Tell everybody you know to Jump on the Rhyme and Reason Bandwagon
(emails with good stuff for Fa-Ree)
Get my Rhyme & Reason Podcast delivered right to your device. (also Fa-Ree)
My books are also on Amazon.com or Apple Books
Grab yourself an un-cool T-shirt
Or how about some music for believers, dreamers, and thinkers