Podcast: Play in new window | Download
Tune In On iTunes Apple Podcasts | Google Podcasts | Spotify | Android | Pandora | iHeartRadio | Stitcher | Email | TuneIn | Deezer | RSS | More
Yesterday was that day. Today is that day. And tomorrow will be that day. And by "that day" I mean the day somebody was talkin' about when they said they'd do, be, or try something. You've said it. I've said it. Most everybody has. Does it sound familiar? "Someday I wanna try (fill in the blank). Or how about, "Someday he/she will be sorry." Yeah, you know what I'm talkin' about. And I'm here to tell you someday is gonna happen.
I remember talking to someone, way way back in the 1970's, about having a positive attitude. Because I remember the person feeling more than just a little down in the dumps. And the conversation was more than a little on the dreary side.
So, I mentioned all the positive things I could think of at the time. And I said something like, "You've got great things all around you in your life. You just need to turn your eyes on so you can see the light shining in."
And I think my advice helped. But our paths diverged not long after, and I have no idea where that person is anymore.
But I remember making my way to a piano, at some point, with an idea for a song. It all started with the line:
Turn your eyes on. Someday is gonna happen.
Turn Your Eyes On
You've got a soul but you don't know where it is.
And you've got a heart that's almost breaking.
You've got a mind to end it all and start again
And maybe lose that awful aching…
But it's an awful chance you're taking.
I think the brightest days are somewhere up ahead.
I think the time will be worth waiting.
And I know it's hard to see beyond the way you feel,
But you must stop your senseless hating
And look ahead anticipating.
Turn your eyes on…face the world around you.
Turn your eyes on…don't let your dreams surround you.
And turn your eyes on…keep your fingers snappin'.
Turn your eyes on…someday is gonna happen.
The time will come when you'll look at this and laugh.
You'll wonder just what you were thinking.
But now you gotta get a grip and face the world
And keep your better side from shrinking…
And keep your puzzle pieces linking.
© 1983 Tony Funderburk
Stay tuned,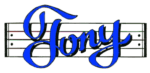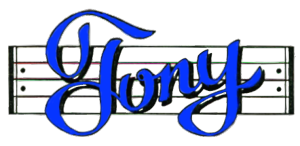 Get my Rhyme & Reason Podcast delivered (free) right to your device.
My books are also on Amazon.com or Apple Books
Grab yourself an un-cool T-shirt
Or how about some music for kids