Christians are more than conquerors
If you could take a minute to try and see yourself from God's perspective, you might get a better understanding of how Christians are more than conquerors. And that's true because of one thing, and one thing only…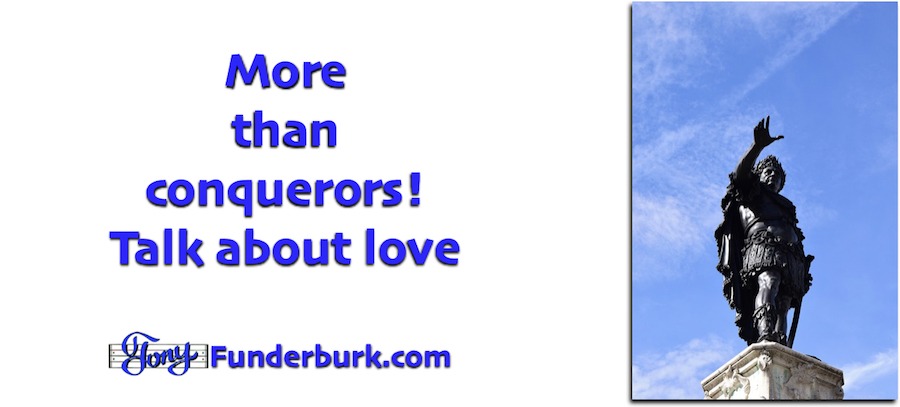 God's everlasting Love!
In case you didn't know, there was a guy named Paul who wrote a letter to the Romans, about 2000 years ago, telling them (the ones who were interested) about the Grace of God. And God's grace is synonymous with His everlasting love. Paul wrote this in his letter: "What then shall we say to these things? If God is for us, who can be against us?" You might look at that second question and answer, "Well, almost everyone is against us." But the point Paul is making with that question is that even if everyone IS against us…none of it compares with God who is FOR us. And God is for you the moment you trust in His Son as your savior. That's a key point because…
His Son took your punishment.
Paul's letter continues, "He who did not spare His own Son, but delivered Him up for us all, how shall He not with Him also freely give us all things? See? There's that love again. Jesus came to earth as a man to offer everlasting life to anyone who would trust Him. He put His life where His intentions were…and are. And He allowed Himself to be "conquered" by His captors so that we could be more than conquerors. Are you with me so far?
Continuing with his letter to the Romans, Paul wrote, "Who shall bring a charge against God's elect? It is God who justifies. Who is he who condemns? It is Christ who died, and furthermore is also risen, who is even at the right hand of God, who also makes intercession for us." Wow. That's amazing. You have an advocate whose everlasting love makes everlasting life a reality for you. And when you choose to believe and trust in Jesus, the deal is sealed…
"Who shall separate us from the love of Christ?
Here's a list of physical obstacles unable to separate you from God: "Shall tribulation, or distress, or persecution, or famine, or nakedness, or peril, or sword? As it is written: 'For Your sake we are killed all day long; We are accounted as sheep for the slaughter.' Yet in all these things we are more than conquerors through Him who loved us."
And here's a list of non-physical obstacles unable to separate you from God: "For I am persuaded that neither death nor life, nor angels nor principalities nor powers, nor things present nor things to come, nor height nor depth, nor any other created thing, shall be able to separate us from the love of God which is in Christ Jesus our Lord."
Are you starting to see how important it is to trust Jesus? When you do, your eternal life is sealed and secured. But, like I always say…it's YOUR choice. No one can make the choice for you…not even God. He lets you freely choose. If you haven't already, why would you let another day pass without choosing? You might not have tomorrow.
More than conquerors,
Or even world-beaters.
More than warriors
Or non retreaters…
We are loved with an Everlasting Love.
Stay tuned,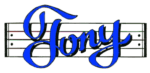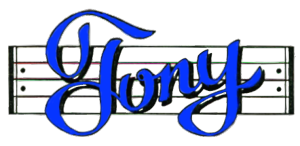 P.S.  Share the rhymes and reasons with your friends and family. And let's stay connected. Like this…
Join my Rhyme and Reason Club
Discover my ebooks on Amazon.com or Smashwords
Subscribe to my Podcast on iTunes – OR Google Play
Connect with me on LinkedIn
Circle me on Google +
Follow me on Twitter
Watch my videos on YouTube
Find me on Facebook
Or use the social media links below