Way, way far above the earth, the moon, the sun, the galaxies, and even the universe you'll find God. Anytime you're having a bad day, it helps to look way up there where He is and thank Him for your life. Yep, even when you're not enjoying your life…because it's a gift from God. He created you, and He made you eternal. You know what that means? It means you're gonna last forever. That's why it's important to look up to God and talk to Him, so you can discover all the wonderful things He has for you where He lives. And you wouldn't wanna miss out on all that, would you?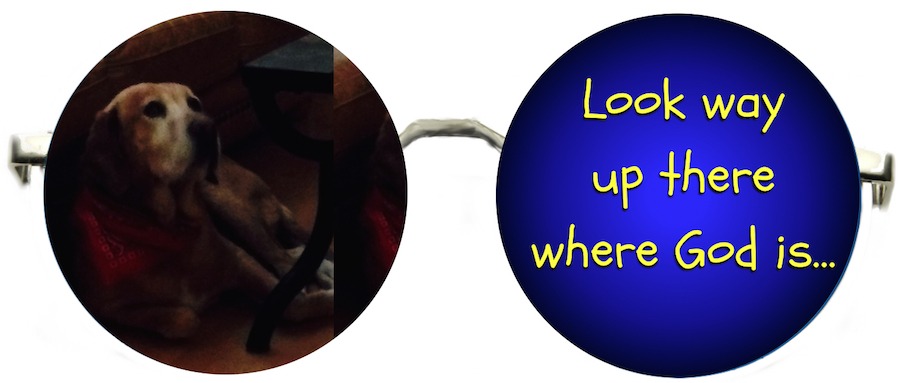 There's a place in the Bible where it tells you to "set your mind on things above". That's talking about God's home. It's also called Heaven. And where God lives there are no more aches and pains. No more crying. No more mad or mean people. No more bad stuff…ever, ever again. So, doesn't it sound like a great place to think about? When you compare Heaven to what's going on down here on earth, it sounds like no competition to me.
When you think about Heaven, what do you see? Or do you hear something special like beautiful music? Send me a note and tell me. And I'll share it with others if that's OK with you. Now…here's a rhyme about looking up and not down…
Look way up there…
Heaven is way above the sky.
Look way up there…
God lives above the clouds up high.
If you'll just lift your eyes and smile,
All tears will dry in just a while.
Look way up there…
Then tell your troubles all goodbye.
Stay tuned,
Tony