Law Breaking and Danger Making
Rhyme and Reason #306
I'm talking about law breaking in this episode of Rhyme and Reason. Actually I talk about a law you can't break. Even if you try real hard. And I'm talking about danger making. Sort of. Actually the danger is already made. But I'm encouraging listeners to avoid the most dangerous mistake of all. You might already know what I mean. But for those of you who don't, I especially hope you'll tune in. You don't wanna miss out on something that can help you in a bigger way than anything else you'll read or listen to today. Do you?

Podcast: Play in new window | Download | Embed
Tune In On iTunes Apple Podcasts | Android | Email | Google Podcasts | Stitcher | TuneIn | RSS | More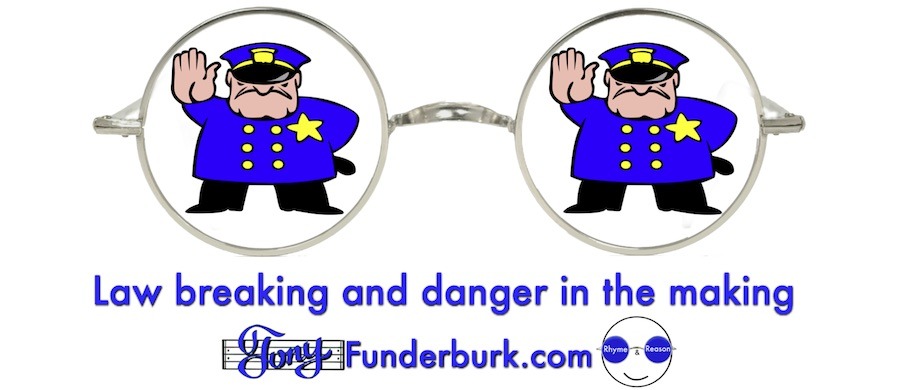 The law breaking you can't do is mentioned in the song you'll hear.
And here are the lyrics, just in case you wanna sing along…
Fast Forward
Fast forward to the scene by the ocean
You're shattered and fatigued with emotion
Fast forward to a time of reflection
Then you can use your hindsight direction
To help explain that angst and depression
Fast forward past your dreamland expression
Can't you just imagine…how it all might be
If we end up dying and find out that we live
Can't you hear the questions… "How could we not see?"
"Where's the one in charge?" and "How much do I give"
Chorus
In awe of all creation and how it all could be
The fairy tale illusions increase with every year
The wrinkled plans expand…exponentially
Until one day, perhaps, a duck becomes a deer
chorus
What does this all mean?
And why should we care?
That we didn't come from slime!
And there's a God out there!
Fast forward!
© 2002 Tony Funderburk
Stay tuned,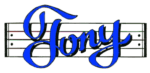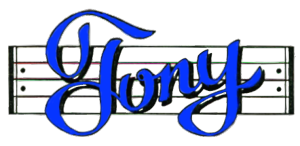 Subscribe to
Rhyme and Reason with Tony Funderburk
Or subscribe with your favorite app by using the address below
Discover my ebooks on Amazon.com or Smashwords
Subscribe to my Podcast on iTunes – OR Google Play OR Player.fm
Follow me on Twitter
Watch my videos on YouTube
Find me on Facebook