The so-called evolutionary tree of life has no trunk
How do you grow a tree without a trunk? The short answer is, "you don't". Without a trunk, a tree has no roots. And without roots, there can be no tree. "But Tony," you say, "What does an actual tree have to do with the evolutionary tree of life?" Thanks for asking. It's important to use the analogy evolutionists have used in order to illustrate and debunk their lame and feeble theory.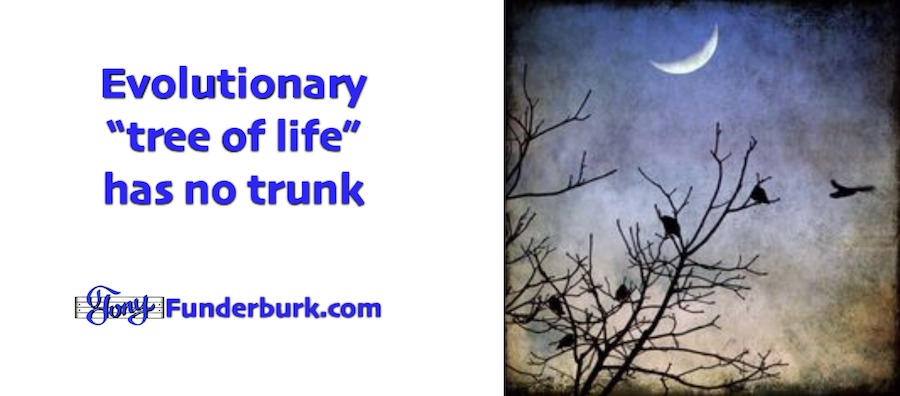 Earlier today, a little by accident, I happened upon an audio/video of George Carlin talking about my Christian faith and calling it "science fiction". Unfortunately, George probably now knows all too well, how untrue and unfounded that claim is. He's no longer living here on planet Earth. And after listening to some of his vitriol babblings about religion and God, I'm inclined to believe he will exist in a terrible place forever with his own words echoing in his head. It brings me no pleasure to say that. It simply appears to be true.
The irony in calling Christianity science fiction is how many of the fathers of science were deep-rooted Christians who gave credit for their discoveries to their Creator. Passages in the Bible describe Earth's formation in details that correlate with what we actually can see. Evolution makes things up as it goes…and evidence doesn't back it up. For example…
Evolution talks about the Cambrian Explosion.
What is considered to be the base of the evolutionary tree of life is described as an explosion of life forms. A brilliant scientist and former evolutionist, Dr. Walt Brown, shares some valuable insight on that. He says, "Almost all of today's plant and animal phyla…including flowering plants, vascular plants, and vertebrates…appear at the base of the fossil record." And he goes on to say how even more complex phyla, like fish, coral, and sponges appear at the bottom of the fossil record with no evidence of gradual development.
Simply put…the fossil record does not support evolution. In other words, like I mentioned at the beginning of this article, the evolutionary tree of life has no trunk. What rhymes with trunk? Debunk.
When de tree ain't got no trunk,
Time to think 'bout what you thunk,
'Cause dat theory got nowhere else to go.
No explosion made us all
Or dis big, blue earthly ball.
God designed us just in case you wanna know.
Stay tuned,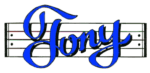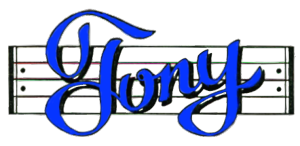 P.S.  Share the rhymes and reasons with your friends and family. And let's stay connected. Like this…
Join my Rhyme and Reason Club
Discover my ebooks on Amazon.com or Smashwords
Subscribe to my Podcast on iTunes – OR Google Play
Connect with me on LinkedIn
Circle me on Google +
Follow me on Twitter
Watch my videos on YouTube
Find me on Facebook
Or use the social media links below