Georgia seems to be on a lot of people's minds right now. And by coincidence and chance, the song "Georgia On My Mind" (sung by the incomparable Ray Charles) went to number 1 on the charts on this day (November 14) back in 1960. Life is full of little twists and turns and coincidences like that. And it's cool when they pop up. At least I get a big kick out of it. But lots of other people, including Christians, say they believe everything happens for a reason. And other silly things like that.  

Podcast: Play in new window | Download
Tune In On iTunes Apple Podcasts | Google Podcasts | Spotify | Android | Pandora | iHeartRadio | Stitcher | Email | TuneIn | Deezer | RSS | More

Yeah, coincidence and chance are real.
And I know when I say this, it'll be like another line from that Ray Charles hit. "No peace do I find." Because Christians tend to frown on a brother who'd dare say that everything that happens is not part of God's plan. I can almost hear the weeping and gnashing of teeth just writing this down.
But any Christian who believes God is currently "in control" and that nothing happens by chance hasn't been paying attention. And they don't "hear" what God clearly says. And I believe the reason they don't is because it lays responsibilities back on them.
Uh-oh…who wants that to happen? Yikes.
Because, isn't it just a whole lot easier to say "It's all part of God's plan" than to take responsibility for your own behavior? And isn't it a whole lot easier to say "I just wanna pray to find out God's will for my life" than to actually read His word and know for sure? Yeah, in case you didn't know, He says what His will is for your life right there in His bestselling book.
And, as it just so happens, He also says things happen by chance.
I know. Blasphemy. Right? But it's there. In black and white. And RED.
And before you serve up verses like, "Be still and know that I am God" it's important to understand verses like that don't mean God's making everything happen. He's not doing evil that good may come of it. And there's a lot of evil deeds acted out by evil men and women. They don't glorify God. And I'm confident He's offended by anyone who would imply otherwise.
So…if you get a chance (See what I did there?) look up the word, chance, in your Bible today. And unless you have some odd translation, you might find at least four verses where that word is used. One of them is in RED.
And be hopeful and be joyful in this knowledge
That one day God will take back complete control.
He won't let those evil ones destroy forever.
Let that fortify and edify your soul.
Stay tuned,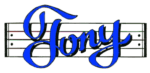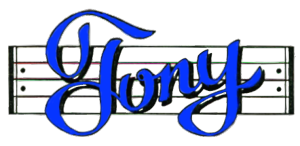 Get my Rhyme & Reason Podcast delivered (free) right to your player.
My books are also on Amazon.com or Apple Books
Grab yourself an un-cool tShirt
Or how about some music for kids