As a part of my process into maturity, I had a lot of naive notions blown to bits. But, as I've said before, it was a good thing AND bad thing. Good because with more knowledge came more truth. And with more Truth came more wisdom. Bad because my world no longer had that nice, rosy tint I had always seen. And it would never be that way again.
But the rosy tinted world should be blown to bits.
Because it's not reality. You know all about reality. Right? Where your hopes, dreams, and aspirations no longer matter? Where truth gets censored, mocked, and stomped on? And where control freaks serve up fear tactics daily?
I've witnessed this unfolding spectacle through clear-lensed spectacles for a long time now. And I even wrote a song about what it takes to "deal with reality" back in the 90's. The first thing you do is fear not. Some might say that's more of a don't do than a do. But that's not true. Because, with all that's thrown at you every day, fear seems like a natural response.
So, you have to make it an act of your will to fear not.
But it should help you to know that your will can be fortified by your Creator. And He wrote a book that includes 365 times where He says "fear not" in some form or another. Yes, that's one time for every day of the year. Coincidence? Maybe.
But the point is, it must be something God believes you and I can do. Or else, why would he tell us so many times?
Now, this isn't the kind of fear not that you see on those bumper stickers and t-shirts that say "No fear." Because those are based on so-called human power. Sure, humans can do some amazing things. But you didn't create yourself. And you can't stop yourself from aging and dying. So, the logical conclusion to that is, you're not God. You didn't always exist. And your future happiness (or misery) depends on your willingness to admit and accept that.
For most of my readers and listeners, this is "preaching to the choir."
But I know there are some out there, being blown to bits by this world, who could use some reinforcement. So, I'll share some of the lyrics from that song I mentioned. And I hope they help you look up and call out to your Maker.
Every time you turn your back
There's somebody there to pick your pockets.
And so you see there's more to life,
More than love and rockets.
Deal with reality the best that you can.
Try to remember there's a higher plan.
That's the only way to beat the world at its own game.
(from my song, "Beat The World")
© 1996
Stay tuned,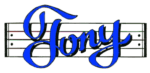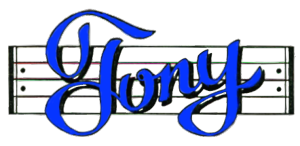 No-cost, low-cost, and premium ways you can help me spread the Word…
Tell everybody you know to Jump on the Rhyme and Reason Bandwagon
(emails with good stuff for Fa-Ree)
Get my Rhyme & Reason Podcast delivered right to your device. (also Fa-Ree)
Get digital Bible stuff from the same company I do.
My books are also on Amazon.com or Apple Books
Grab yourself an un-cool T-shirt
Or how about some music for believers, dreamers, and thinkers