Get The Rhyme and Reason Podcast Delivered, Free Apple Podcasts | Google Podcasts | Spotify | Amazon Music | Android | Pandora | iHeartRadio | Stitcher | Podchaser | Podcast Index | Email | TuneIn | Deezer | RSS | More
Why are there so many people hell-bent on the destruction and torment of other people? It's like the world is literally filling up with slime from Satan's cup. And you don't even have to watch the "six o'clock news" to see and hear it anymore. Because the internet, a bag of tricks for those on the dark side, has billions of channels you can tune into 24/7/365. And even 24/7/366 in leap years.
Ironically, that bag of tricks contains lots of opposing channels, too.
Sadly, most of the world wants nothing to do with those channels. Because those channels (you're on one right now) don't do the "cool stuff." You know what I'm talkin' about. F-bombs. Bathroom humor. Dirty celebrity laundry. Political hijinks and shenanigans (now, THERE'S a couple of modern words for you).
Yeah, I don't spend my time scheming and strategizing ways to make people with opposing worldviews squirm. One reason is, I don't have to. Because the Truth does that. And another reason is, I actually don't want people to be miserable.
But it appears that nothing and no one can stop them from being miserable. They insist on it with every fiber of their being. And every decibel of their vocal cord.
So, for now, I'm just enjoy a peaceful Friday evening with my beautiful wife. And we'll stream a show from the bag of tricks, uh, the internet that isn't about murder and mayhem. We'll leave that to the residents of…
Never NeverLand
Sometimes this world brings my bad side out.
I get so mad I could scream.
I wonder why can't we all be friends,
Live and let live and share the dream.
So much depending on tomorrow.
Heaven only knows where tomorrow goes.
Why must we beg and steal and borrow?}
A temporary fix; an empty bag of tricks.
And it's just like the drifting of the sand,
Living in Never Neverland,
Where the mind is always quicker than the hand,
Living in Never Neverland.
Sometimes I need just to air things out,
Let the sun shine on my face.
Then maybe I'll keep emotions in check,
And I'll still trust the human race.
So much at stake; so much to lose now.
Can't we understand and open up our hands?
There's so much more we could be doing,
If we would only do what we're intended to.
© 1989
Stay tuned,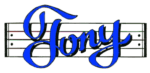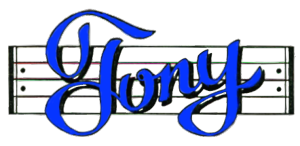 Share this link with everybody you know, so they can jump on the Rhyme and Reason Bandwagon
(My regular emails about the essentials of life, AND some music and other good stuff, for Fa-Ree)