Get The Rhyme and Reason Podcast Delivered, Free Apple Podcasts | Google Podcasts | Spotify | Amazon Music | Android | Pandora | iHeartRadio | Stitcher | Podchaser | Podcast Index | Email | TuneIn | Deezer | RSS | More
What if joy were against the law? Sounds crazy, I know. But play along for just a bit. And let's pretend that somehow that kind of law was pushed through congress. What would you do?
If joy were against the law, would you break it?
The law that is. Would you break it? Could you break it?
I believe, and I hope I'm not alone in this belief, that there are plenty of people, right here in "the land of the free and the home of the brave" who'd obey that law. And mostly because they wouldn't be able to not obey that law.
Because you can't remove the only source of true joy from your daily life without dire consequences. At best, your ability to press on is compromised. And, at worst, you can't even find a good reason to press on. And that's because your spirit is practically null and void.
There are lots of sad examples in the world of music. Stories of pain and heartache. Reports of too much drinking, drugs, and a total disregard for what's good, healthy, and productive. And it doesn't matter what music you prefer. Rock-n-roll, country, classical, jazz, hip-hop, blues, etc. etc. etc. They all have their (un)fair share of despair.
Because they turned their backs on, and souls away from, the comforting Spirit of God.
It's fairly easy to spot someone who's done that.
Just look at the evidence Paul shared for the fruit of the Spirit. He wrote this to the people of Galatia…
"But the fruit of the Spirit is love, joy, peace, longsuffering, kindness, goodness, faithfulness, gentleness, self-control. Against such there is no law."
And when you have that Spirit in you, that fruit can be unstoppable. In fact, it's the only way you'll be able to cope with, and overcome, the world that wants to rob you of your joy. And when they outlaw everything good (and they will), you'll be able to righteously break those sordid, stupid "laws."
Love leads into joy…
Law leads back into slavery…
God gave us The Way.
Just believe, and we're truly free.
Stay tuned,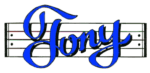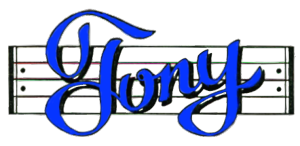 Get my Rhyme & Reason Podcast delivered (free) right to your device.
My books are also on Amazon.com or Apple Books
Grab yourself an un-cool T-shirt
Or how about some music for kids