Psalm 38 has a line that says "But those who seek the Lord shall not lack any good thing." The part about "any good thing" might be a matter of perspective…God's perspective. From your perspective you might feel there are a number of good things you lack. But what makes up a "good thing"?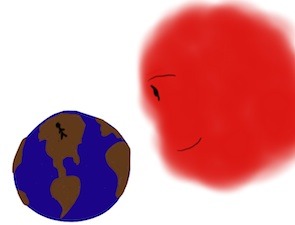 Throughout the Bible you can see how God wants us all to have eternal life. He never meant for us to sin, break the connection to Him, and then live out lives in dying bodies. That's not a "good thing" to Him. So, when He says you "shall not lack any good thing", He's telling the truth because when you seek Him, you find eternal life. Nothing here compares at all.
That's the reason I say it's a matter of perspective. God sees the whole world. You can only see the little part where you are. God sees the potential for you in the Living Water of His Spirit. You can only see the physical you.
With only a limited, finite perspective from which to view your world and everything in it, what sort of ability do you think you'll have to choose what's best for you in the potentially, eternal future? I'm gonna go out on a limb and say…hmm…a limited and finite ability. But…
…with the Spirit of Truth working in you and access to God's Word, you'll increase in wisdom. And wisdom is "more precious than rubies". God says finding wisdom will make you happy. I know that's true.
So, don't trust in your "things" and "riches". They won't go with you when you pass away from this world. Trust in your living, loving God who gave you your own will so you could choose to love Him…or not. When you can see yourself through God's love, you'll see joy truly is a matter of perspective.
Podcast: Play in new window | Download | Embed
Tune In On iTunes Apple Podcasts | Android | Email | Google Podcasts | Stitcher | TuneIn | RSS | More
Stay tuned…