Way back in '92-'93 I made the songwriters-in-the-round circuit in Nashville. Yeah, the one in Tennessee. And about 10 years ago, I shared a quick story about one of those nights when I sang a roses song. This is how I described it…
~I was almost always the only keyboard player on showcase nights. One of those nights I took an offbeat song with a key signature played mostly on the black keys. A guitar playing songwriter who sat behind me commented to the audience that he really liked it. And the host for the night had me play it again.~
That was a quick description. But there was more behind-the-scenes in the writing. Back then, in multiple genres, there were roses songs. Kathy Mattea had a hit with "Eighteen Wheels and a Dozen Roses." And Dan Fogelberg recorded another one of his hits with "Run For The Roses," a song about a horse in the Kentucky Derby.
And if you go back enough, you find tons of hit songs with roses in the title.
But I didn't use any of them for inspiration. Mine just started with the offbeat key and chord progression. And I made myself think about what would fit into a "country song."
And out popped my roses song about couples fighting and "making up".
Roses To The Rescue
She says he's not the boy he used to be.
He slams a door in a fit of disgust.
It's bitter and crude; they'd better change their attitude
So another statistic bites the dust.
He says he's sure he's not the one to blame.
And she insists that it wasn't her.
It's all by the book; they'd better take another look
So another statistic won't occur.
They need some"
Roses to the rescue…apologies and candlelight.
Roses to the rescue…'cause no one's wrong and no one's right.
If you hope to pass this ancient test , you…
Better find you some roses to rescue.
She says that he can just go sleep alone.
And he yells that would be just fine.
Well they need to know where this argument will go.
"˜Cause another statistic's on the line.
They need some…
Chorus
I don't know why they have to fight.
I only know it isn't right…it isn't right.
We need some"
Chorus..inst..repeat chorus to end
© 1992-2011 Tony Funderburk
Stay tuned,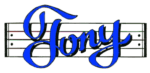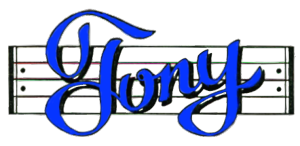 Get my Rhyme & Reason Podcast delivered (free) right to your device.
My books are also on Amazon.com or Apple Books
Grab yourself an un-cool T-shirt
Or how about some music for kids