This is the 3rd one of Tony's books for kids…"Till Mornin' Skies"
It's one of the "Bedtime Buckaroos" bedtime stories.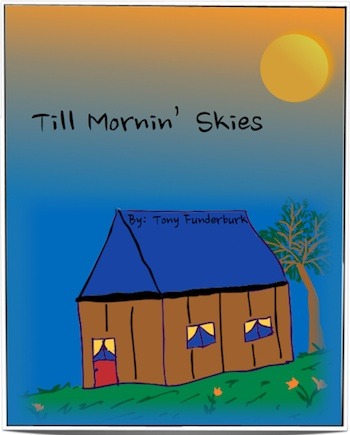 A singing bullfrog, crickets playing drums, and even a
blue-eyed armadillo…
Zazzo couldn't get to sleep. And when he heard a song coming through the window he had to get a better look. Get it on Amazon.com and find out what he saw. And read it to your little buckaroos…they'll love it.
Get both the ePub & PDF versions in one download for only $4,
and you'll be able to read "Till Mornin' Skies" on almost any device.