If you describe yourself as –
the way the truth the life – you'd better be right
Jesus used three descriptions for Himself, The Way – The Truth – The Life. He said "no one comes to the Father except through me". If you said that, or if I said that, we'd be considered either a liar or a lunatic. And rightfully so. But Jesus made those claims about Himself, and for centuries people have worshiped Him. Why? Because it's true. And the proof is found in a world of evidence. Jesus was not a liar, lunatic, or some "special rabbi". He IS Lord of all creation. It's a perilous choice not to believe that.
The Way
And it came to pass one day on a mountain far away
That a soul was taken and a life forsaken
Because someone had to pay
For the heart of all mankind.
There was no untarnished mind.
So one life was spent Who was innocent,
But He left His Word behind…
Forgive them for they know not what they do.
Redeem them and I give My Blood to You.
We can rise up
No matter how much the guilt might weigh.
He said "I am the Way!"
Now so many years have gone
And we love with blinders on.
How we tolerate is a form of hate.
Where's the Rock He stood upon?
For the Truth is absolute and it's foolish to dispute.
It confounds the wise but it opens eyes,
And it saves the destitute
Chorus
Now don't turn to the left don't turn to the right.
Just run straight to Him with all your might!
inst…chorus to end
© 1994-2016 Tony Funderburk
I pray you find the way the truth the life and the Love of Jesus today.
Stay tuned,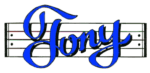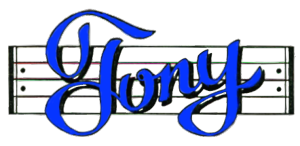 P.S.  Your support for my Words and Music means the world to me. Please share them with others. Here's how…
Discover my ebooks on Amazon.com or Smashwords
Subscribe to my Podcast
Connect with me on LinkedIn
Circle me on Google +
Follow me on Twitter
Watch my videos on YouTube
Find me on Facebook
Or use the social media links below