Do you ever feel like doing the wrong thing even when you know what the right thing is? And do you ever wonder why you feel that way? If you're a child of the Living God, this world (and the king of this world) will keep tempting you to do the wrong thing. Is there ever a time when it's OK to do that? Or should you always do the right thing? You probably know the answer to this question, but I'd like to share some examples of everyday choices where you can make all the difference in how your day goes. Ready? Read on…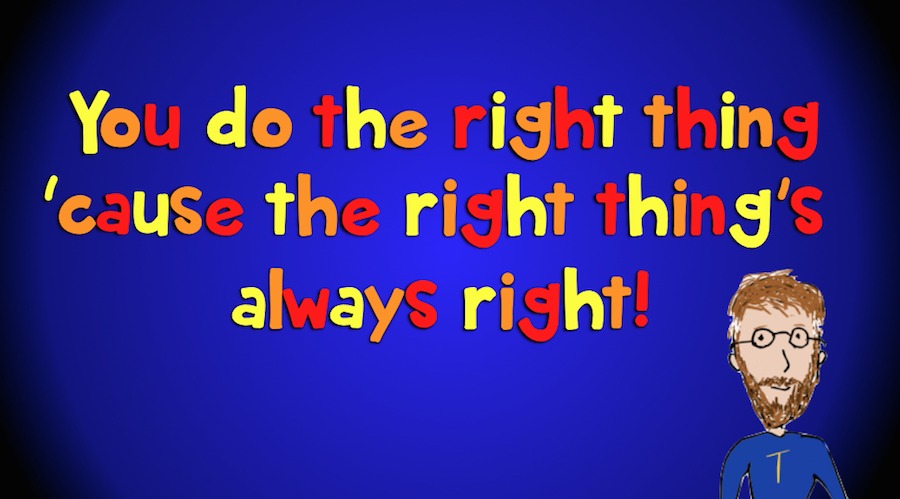 Podcast: Play in new window | Download | Embed
Tune In On iTunes Apple Podcasts | Android | Email | Google Podcasts | Stitcher | TuneIn | Spotify | RSS | More
Do you do the right thing
When the right thing is to do?
Should you do the right thing
When a problem comes to you?
Does it really matter?
Why should anybody care
If you pick your toys up
Or you brush your messy hair?
And who would it bother
If your toys are on the floor?
Why do grownups grumble
And make playing such a chore?
Why do teeth need brushing
Every morning, every night?
Who made up that rule, and
Who decided that was right?
No, it isn't easy
To be salt and to be light,
But you do the right thing
'Cause the right thing's always right.
Stay tuned,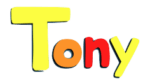 P.S. Subscribe to my Thunderwords and get 'em delivered
right to your inbox. No muss. No fuss. No need to
open your browser. Make it easy on yourself. Let me do
all the work, and I'll even send you free music. Start now.